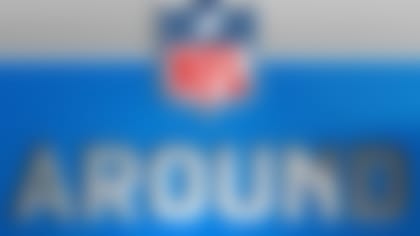 The Around The League team hits all the NFL's hottest topics in its award-winning podcast. Join the conversation. Listen
Not surprisingly, Jacobs made no reference to his brief tenure with the San Francisco 49ers. The running back's blink-and-you'll-miss-it 2012 run by the bay produced a grand total of five carries and one suspension before he was unceremoniously released.
The experience built no bond between Jacobs and Jim Harbaugh. That was made quite clear when Jacobs was asked about the 49ers coach during a radio appearance in New York on Thursday morning.
Harbaugh's 49ers have sandwiched a wrenching Super Bowl loss with two narrow NFC Championship Game defeats in the past three seasons. We're not really on board with this being an indicator Harbaugh is a female canine -- either literally or figuratively -- but every man is entitled to his opinion. Even Brandon Jacobs.