Desmond King has suffered the tragedy of personal loss and the indignity of having his gifts ignored, but now he's ready to make his mark on the NFL stage
By Jeffri Chadiha | April 25, 2017
The clamor inside the house shook Desmond King instantly, forcing him to open his eyes from a deep slumber. He'd only been sleeping for a few hours, but one glance at his clock -- it was around 2 a.m. on that Wednesday morning -- told him something traumatic already had happened. Moments later, King's oldest brother, Andre Golson, trudged into the room. Tears streamed down his cheeks, blood soaked the front of his T-shirt, and it was then that Desmond King knew his life was about to change forever.
There weren't many details to offer. Andre simply said King's second-oldest brother, Armon Golson, had died a few hours earlier. A man had tried to rob Armon somewhere in Detroit, an incident that ended with the assailant murdering Armon with a gunshot wound. It was a killing that left King's family grieving for a 21-year-old loved one. It also meant a 17-year-old senior at Detroit's East English Village Prep Academy was about to face the toughest challenge of his own young life.
It's still difficult for King to re-tell the story of what happened on Sept. 18, 2012. In fact, his voice clearly wavered recently as he relayed the details while driving near the University of Iowa campus. There isn't a day that goes by when King -- who became an All-America cornerback for the Hawkeyes and won the 2015 Jim Thorpe Award as the nation's top defensive back -- doesn't think about how that night impacted his life.
"If he was here now, he'd say he's proud of me," King said. "But he'd still be tough on me."
It would be easy to say that Golson's death set King on a path that will culminate with this week's NFL draft, when King will be among the top defensive backs available. That also wouldn't be entirely accurate. That tragic moment eventually reinforced what King's inner circle already knew about him. In short, he's a fighter, a survivor, the type of young man who is at his best when the adversity around him is at its worst.
That mental toughness helped King go from a lightly recruited high school player to one of the best defensive backs in Big Ten history. It also made him return for a senior season at Iowa, where he earned his degree in three and a half years. One NFC scout said the 5-foot-10, 201-pound King, who could go as early as the second round, is "a solid player with great ball skills. His speed might be an issue as a corner in a man-to-man system, but he can play nickel or safety for you." His former coaches at Iowa likely would condense that assessment down to what they heard about King when they found him: great player, great kid.
"Whoever takes him will get a guy who will show up every day and compete," Hawkeyes defensive coordinator Phil Parker said. "He'll be physical. He'll play inside. He can add value in the return game. He's just going to be somebody who loves playing football."
---
---
King's competitiveness is undoubtedly his trademark. The coaches at Iowa still beam with pride over the devastating block he laid on a gunner during a punt return in the Hawkeyes' regular-season finale against Nebraska last November. King normally returns punts, but on that particular play, he was given the responsibility of protecting a teammate who was fielding the kick. Though some senior stars with NFL potential wouldn't have been so willing to throw their bodies around, King cleaned up the Husker player so impressively that he drew high-fives up and down the Hawkeyes sideline for his effort.
King was equally passionate when he played a high school game just three days after Armon's murder. His coaches encouraged him to sit for that contest against Southeastern High, but he took the field anyway.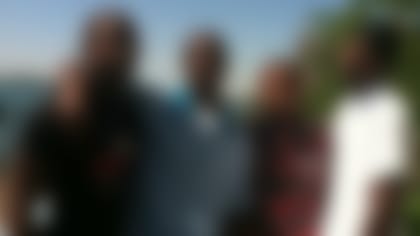 "A lot of people told me to take the week off," King said. "I thought about it, but then I thought that wasn't something that [Armon] would've wanted me to do. Being out there put me in a position to relieve my stress."
What King understood on that day was that football was always a sport that made him feel in control and confident. He might never be the type of freakish athlete who would blow people away, but that wasn't something he dwelled on, either. Given enough time, King believed that skeptics would see all the things he could offer. It was just a matter of good timing and even better opportunities, because, as his former coach and good friend Tracy King said, "Desmond has had to grind for everything he's done in his life."
Even now, King's mother, Yvette Powell, believes the third-oldest of her four sons was born with a certain resilience, a quality that served him well after Desmond's father (also named Desmond King) abandoned the family in his son's childhood.
"I almost lost him when I was pregnant, so part of me wants to think a lot of [King's personality] comes back to that," Powell said. "All his life he's been told he's too small or too short. But he fought his way into the world, and that instinct to fight has always been in him."
It also helped that Desmond had two older brothers who didn't mind teaching their younger sibling the value of hard knocks. Desmond started playing football when he was 5 years old. He learned more about the game when he returned home from practice and Armon and Andre wanted to continue banging in the front yard. It wasn't uncommon for the boys to put their pads back on and start thumping each other, even though Desmond was much smaller.
The lesson Desmond took away from those sessions was vital: He'd better learn how to deal with circumstances that were largely unfair.
"They were always hard on me growing up," King said. "They wanted me to be better. Armon would always tell me to focus on my grades and football, and they had me working out pretty much every day."
As Desmond grew older -- and Armon began running with the wrong crowd -- that message became even more constant.
"Armon didn't finish high school, but he always told Desmond to not quit," Powell said. "He'd always tell Desmond that these streets weren't for him and that if he ever found him out there, he would get him. That helped Desmond stay straight."
ALL HIS LIFE HE'S BEEN TOLD HE'S TOO SMALL OR TOO SHORT. BUT HE FOUGHT HIS WAY INTO THE WORLD AND THAT INSTINCT TO FIGHT HAS ALWAYS BEEN IN HIM Yvette Powell
King eventually grew into a local star at East English Village. He set a state record with 29 career interceptions while also rushing for 3,970 yards and 45 touchdowns in his final two seasons. What King didn't do was generate much interest from major college programs. At a listed 185 pounds, he had average size, respectable speed and nothing else that made recruiters drool.
Prior to his senior season, King and Tracy King, who was serving as the East English Village defensive backs coach, traveled to the University of Pittsburgh to work out for coaches. They drove back solemnly after failing to receive any kind of offer. King was just as devastated by his interaction with Michigan State that same summer. King had been invited to tour the campus, but a few days before he and Powell planned to drive over to East Lansing, a Spartans staff member called to say they already had enough defensive backs for that class.
The lack of attention reached a point where Powell started filling out recruiting questionnaires and sending game film to coaches just to generate interest. Eventually, Central Michigan offered him a scholarship before his senior season and King seized it because, as he said, "They were the first school to say they wanted me." Added Tracy King: "Size was a big thing for a lot of people. They underestimated him. He got a couple [Mid-American Conference] offers, but he always wanted to be a Big Ten cornerback. That's when Iowa came along."
---
---
Parker had found himself in Detroit looking for a defensive back about a week before National Signing Day in February of 2013. He worked some local sources for information, and one highly respected head coach, George Porritt of Orchard Lake St. Mary's, told him the best player he'd seen all year was King. When Parker made his way to East English Village, King thought the coach was coming to see the school's star tight end, Khalid Hill, who now plays for Michigan. Parker quickly convinced him otherwise, and was struck by King's maturity. What the tape couldn't show about King were the very things people needed to see in person: a noticeable inner strength, a hard-working nature and an evident desire to maximize his potential.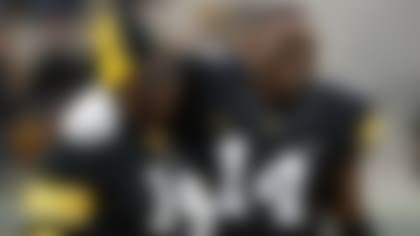 "He just had a presence about him," Parker said. "And when you watched his tape and saw all of the plays he made as a runner and returner, you thought, 'How did this happen?' And then once you heard everything about what had happened in his life, you just knew the kid was a survivor."
King already had backed out of his commitment to Central Michigan because the school had fired the coaches who had recruited him. He had made a verbal commitment to Ball State after that, but Parker's arrival prompted him to rethink those plans. King remembered having a good feeling about the coach when Parker spoke at a local football camp in Detroit between King's ninth- and 10th-grade years. That vibe was reinforced after King visited and ultimately decided to sign with the Hawkeyes.
King didn't disappoint, either. After working his way into a backup position before his first game as a true freshman, King found himself pressed into action when starting right cornerback Jordan Lomax injured a hamstring in that contest against Northern Illinois. King was so stunned at the time that he didn't even understand why Parker was yelling at him to go into the game. He wound up playing well enough that he never sat the bench at Iowa again.
That game allowed King to display all the qualities that Parker liked when he first watched him play -- the vision, the hands, the quick feet and, most importantly, the ability to see plays before they happen. King was thrilled to the point that, upon seeing a statue of the famed Nile Kinnick outside Iowa's Kinnick Stadium after the game, he told Powell he wanted to get his own statue at the school someday.
"It was nerve-racking at first," said King, who finished that first season with 69 tackles. "I felt like I wasn't ready to be out there, but it also didn't take me long to see that I could compete."
I JUST THOUGHT COMING BACK AND FINISHING SCHOOL WAS MORE IMPORTANT THAN THE NFL. I KNEW I'D GET AN OPPORTUNITY TO PLAY PRO FOOTBALL, BUT AN EDUCATION WOULD LAST FOREVER. Desmond King
King's confidence only increased after he intercepted three passes in a solid sophomore season. He felt good enough about his potential heading into his junior year that he created a post on his Instagram account that stated he would be the best defensive back in the country. King had honed his skills through film study, experience and an unwavering belief in his destiny. The 2015 season would be the year when all those other big schools realized what they missed after ignoring him in high school.
King was the best player on an Iowa team that finished 12-2 and reached the Rose Bowl. He earned consensus first-team All-America honors, tied a school single-season record with eight interceptions and also exceled as a returner (averaging 24.4 yards per kick return and 14.2 yards per punt return). When he was named the winner of the Jim Thorpe Award during a ceremony in Atlanta, King whispered in Powell's ear and told her to make sure she didn't cry. After leaning back and catching his eyes, she told him, "It's already too late."
"Once I heard my name called, it took a while for it to really hit me," King said. "It started to settle in once I was holding the trophy. I was thinking to myself that I set out a year ago to do this. And now it was actually happening. I had really done it."
King surprisingly had an easy time deciding if he wanted to enter the NFL draft following his junior season. When he sat down with Powell, he told her that a lot of people thought he should leave school because his stock would never be higher. Then he asked for her advice, knowing full well that his mother always wanted to see someone in her family earn a college degree. Powell's response: "You should finish what you started." A day later, Desmond told the Hawkeyes coaches he was staying.
King's mother actually announced his decision on Jan. 4, 2016, just eight days before Armon's birthday.
"I had to think about whether I was going to take care of my family or if I was going to make my mom proud by getting my degree," King said. "I just thought coming back and finishing school was more important than the NFL. I knew I'd get an opportunity to play pro football, but an education would last forever."
King's senior year wasn't as dynamic as his 2015 campaign -- he had 58 tackles and three interceptions -- but he still was named to the first-team all-conference squad. Parker said King's lack of eye-popping statistics had nothing to do with a drop-off in performance. In his eyes, King just didn't get as many opportunities to make the same plays he did a year earlier. Parker also felt that King's decision to return to school had plenty to do with how the player first arrived.
"You think about what happened to him during his senior year of high school, and you know he's very respectful," Parker said, "Some kids would've just taken off for the NFL. But he made his decision, and now he's focused on the next step."
There are many special memories that King's family has taken from that last year in Iowa City. Powell still keeps the yellow rose she received on Senior Day in her Bible at home. They all remember the selfie King snapped as he walked across the stage and received his degree in African-American studies and mass communication last December. King also redeemed himself on Iowa's pro day, as he ran the 40-yard dash in a solid 4.55 seconds after an abdominal strain sustained in the Senior Bowl kept him from running at the NFL Scouting Combine.
There are plenty of people who think King would've been a probable first-round pick if he'd left after his brilliant junior year. Now he's entering a draft class that is loaded with so many cornerbacks that at least seven other prospects are being touted as first-day options. What he understands is something he learned a long time ago -- all good things come to those who wait.
"I've been through a lot in my life," King said. "My father walked out on our family. I lost a brother. And I wasn't highly recruited. But I've always worked hard and understood that nothing is given. Ultimately, you have to do what you have to do to get whatever it is you want."
Follow Jeffri Chadiha on Twitter @jeffrichadiha.