Each week, Dan Hanzus sifts through the pro football landscape to bring you sublime subplots of NFL life. Some of it he loves. Some he does not. Other stuff, he can't quite decide. The ATL Buzz Report.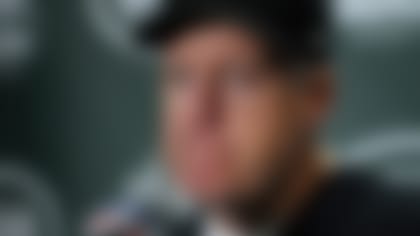 1. A new Romo?
2. Bring on the kids
Some ideas make too much sense not to be realized. Case in point: Replacing the creaky Pro Bowl with the Senior Bowl, a game that has built-in stakes. Just do it.
3. Brady goes off
4. Sherman's leaky situation
5. Vick slings the Mudd
6. Rex rants
Rex Ryan was "mad as a hornet" about a report he wouldn't mind if the Jets fired him. Rex's team has more radioactive leaks than a Newark sewer.
7. Who's gonna tell him?
Pat Shurmur is unaware of his Browns future beyond Sunday. The brown box in the corner crudely labeled "Pat's Stuff" isn't a good sign, of course.
8. Lomas loses the plot
So it turns out going on the radio and admitting you conspired to injure a teammate doesn't go over well in the public forum. Shocking, eh, Lomas Brown?