Each week, Dan Hanzus sifts through the pro football landscape to bring you sublime subplots of NFL life. Some of it he loves. Some he does not. Other stuff, he can't quite decide. The ATL Buzz Report.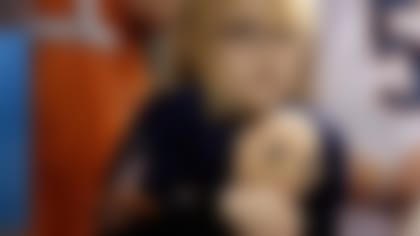 1. Buffalo boost
2. Purple dance-off
3. Kaep's crystal ball
4. Dignity for sack record!
Few NFL records annoy me more than Michael Strahan's Favre-aided sack mark set in 2001. J.J. Watt: Give us a sack record with its dignity restored.
5. Vick's slow fade
6. Aa-Rod disses Pro Bowl
7. Sanchez's murky future
8. Boo to Brian
Brian Urlacher says he doesn't care about fans or the media. Fans don't have to care about Urlacher, a man now coasting on name-brand recognition.