At 31, it's fair to speculate leg injuries have robbed Johnson of the explosiveness that made him a star. That said, a decline in production doesn't necessarily signal an erosion of talent.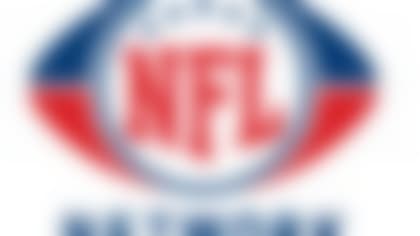 Watch "NFL GameDay Morning" at 9 a.m. ET every Sunday for live coverage of the latest news from NFL Network reporters. **More ...**
Johnson now finds himself in an offense that prays at the altar of the running game. Arian Foster is on pace to set an NFL record for rushes in a season. That type of dedication doesn't leave a ton of opportunity for monster receiving numbers.
NFL.com and NFL Network's Ian Rapoport -- who's in Houston for the Texans' Week 6 matchup against the Green Bay Packers -- asked Johnson about his slow start. Johnson explained he was shut down by the Jets because cornerback Antonio Cromartie was allowed to play under him with help over the top.
According to Rapoport, Johnson seemed resigned to that technique working. Johnson didn't sugarcoat Houston's game plan against New York.
"Run the ball," he told Rapoport. "That's what we did."
"We got to a point where we're running," Texans offensive coordinator Rick Dennison said. "Arian had a big day (152 rushing yards, TD), so we start feeding him the ball and thinking about the options there. Nobody in any stretch is worried. We'll be fine. There will be plenty of opportunities for Dre."
Johnson can hardly gripe about touches, not when his team is undefeated. He is allowed to be frustrated, though, which appears to be the case.