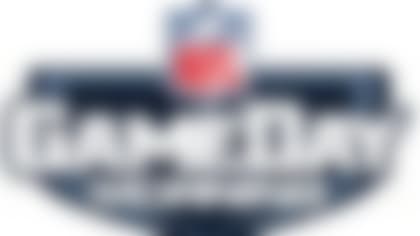 Watch "NFL GameDay Morning" at 9 a.m. ET every Sunday for live coverage of the latest news from NFL Network reporters. **More ...**
The team has been concerned about Brown's pass protection, but coaches love his burst and were encouraged by his 113-yard outing against the Carolina Panthers in Week 3. Coughlin has always enjoyed hitting defenses with a variety of backs, and Brown has come out of nowhere to emerge as Bradshaw's able helper.
Brown told Jones his success against Carolina lifted him out of the shadows. After being part of 28 league transactions -- he's been waived seven times by five teams -- his phone blew up to the tune of 158 voicemails after torching the Panthers. He's hasn't listened to them yet, but hopes the calls keep coming after Sunday.