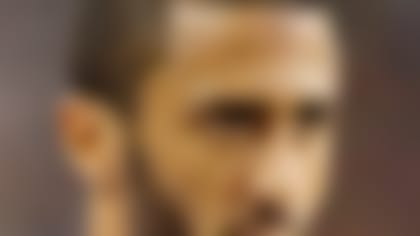 The 49ers made the transaction official Monday. A team source confirmed to Rapoport that Smith has indeed checked into rehab, as he was ineligible to be placed on NFI until he did so. Rapoport reports, per a team source, that Smith is expected to miss a month or so. The team only will bring him back when the doctors clear him.
There is no minimum amount of time that Smith must stay on the NFI list. He can be activated as soon as he's deemed ready. The 49ers do not have to pay Smith his salary while he's on the NFI list. Rapoport notes it's uncertain if they will.
"Aldon Smith is taking a leave of absence to address a personal matter," general manager Trent Baalke said in a statement. "The 49ers' organization both respects and supports Aldon's decision and commends him for taking responsibility for his actions. The long-term well-being of our players is paramount and we will stand by Aldon as he works toward addressing this issue."
Smith was arrested on suspicion of DUI last Friday, his second such charge in the past two years. He reportedly also was stabbed at a house party he hosted in June 2012. A league source tells Rapoport that Smith should expect to be suspended, since it's his second DUI. That decision will come after the case is settled. Smith also might be fined.
A 49ers defense that has surrendered 84 points through three games will be without its best pass rusher indefinitely. It's a small price to pay as long as Smith takes his rehab seriously enough to prevent his promising career from spinning out of control.