You know what they say: Never agree to a bet with the members of Boyz II Men.
Actually, no one says that, but Green Bay Packers quarterback Aaron Rodgers is in a difficult position nonetheless after foolishly challenging the seminal R&B balladeers.
Instant Debate: San Francisco treat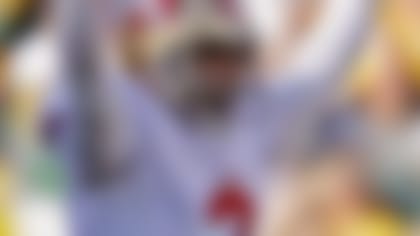 Said singer Nathan Morris: "Green Bay has another huge game (against the Chicago Bears) in three days so ... we understand where his head is, so I know he's focusing on that game."
We predicted Rodgers would have to welch on this bet if he lost, so it's nice of Boyz II Men to give him an out ... for now anyway. Meanwhile, the All-4-One guys continue their desperate attempt to get a quarterback -- any quarterback -- on the phone.