Football is going to look and feel different this year – including the equipment players wear on game day.
The NFL recently unveiled a new collaboration with Oakley on its Mouth Shield. Designed to fit inside the facemask of a helmet, it provides face coverage to help reduce the transmission of large respiratory droplets during active play in games and practices. Its aim is to mitigate the spread of COVID-19.
Oakley already provides eye shields for more than 700 players. The mouth shield would extend that coverage across the lower half of the face. It is made from multiple layers of polycarbonate material with vent patterns that do not overlap, thereby reducing the passage of respiratory droplets.
The product was designed by Oakley in partnership with the NFL and NFL Players Association's medical and engineering experts. It is an evolving prototype – Oakley is already working on the next version. As players share feedback from their experiences with the Mouth Shield during training camp, the design will continue to advance.
"I'm really pleased with how the work is going," said NFL Chief Medical Officer Dr. Allen Sills. "We're hoping to continue to innovate and improve as we go. We're excited about where we are and about the potential role this may play in risk mitigation on the field."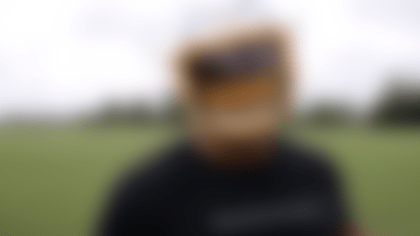 Equipment innovation has been at the core of the NFL's health and safety efforts for years. Channeling that entrepreneurial spirit to develop solutions that meet this uniquely challenging moment was a logical transition for the league's medical experts and engineers.
"Like everything we do, whether we're talking about better cleats or better performing helmets, it's all about something that's safer and yet also protects performance," said Dr. Sills. "That's the same mantra and the same sort of approach that we're taking with the mouth shield."
Mitigating Risk
Over the last several weeks, the NFL and NFLPA have rolled out their comprehensive, medically-driven COVID-19 protocols aimed at keeping players, coaches, team personnel and fans as safe as possible this season.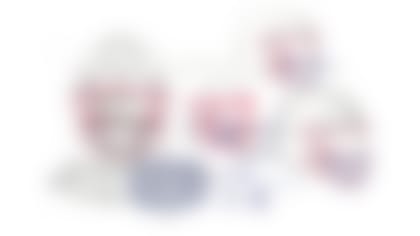 "Risk mitigation is not one intervention, but a number of interventions you stack together in the hopes that the combination will be more effective than any of them individually," said Dr. Sills. "That's why we're also thinking about ways that we can innovate around personal protective equipment, or PPE."
Football and physical distance are not compatible. Foundational elements of the game like tackling and blocking require close contact on the field.
"Its's pretty impossible to keep six feet apart on the field, so the genesis of products like the mouth shield is doing something innovative to mitigate risk when physical distance is not possible," said Dr. Sills.
The mouth shield won't eliminate the risk of transmission, but Dr. Sills emphasized that the protective equipment is designed with the most up-to-date understanding of how the virus spreads to mitigate the risk of transmission.
Balancing Comfort and Safety
NFL engineers and Oakley designers solicited player feedback on early prototypes to ensure they developed a mouth shield that maximizes safety and comfort.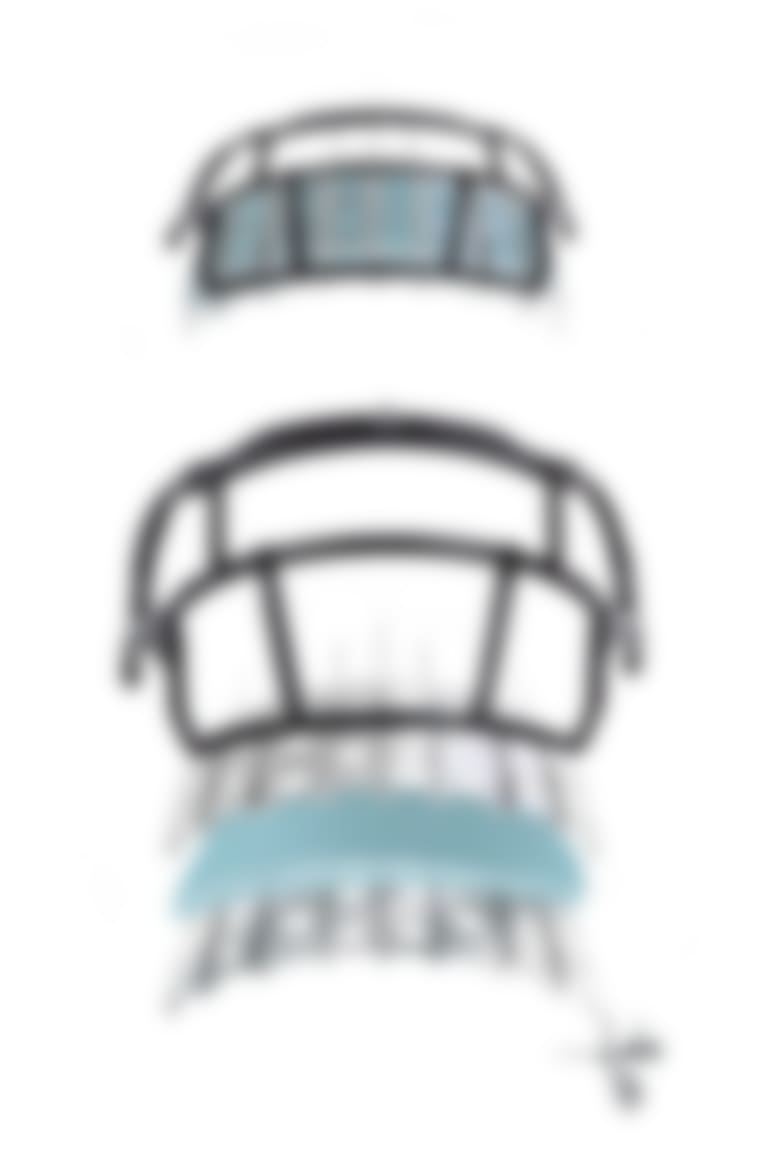 "The player feedback was integral in coming up with this design," said Dr. Jeff Crandall, chairman of the NFL's Engineering Committee. "[Oakley] would start with a design and say: 'Do you like this one better or this one? How's your field of view on this one?'"
The current product design will reduce the spread of respiratory droplets while maintaining breathability. The shield also uses an anti-fog coating to maintain a full field of view.
"There's lots of things that players do on the field that aren't easily replicated [in] the laboratory, but it is a significant blockage to transmission of droplets," said Dr. Crandall. "There is no straight pathway through the face shield or visor for a droplet to be transmitted."
Finalizing the Design
The mouth shield prototypes were recently distributed to all 32 teams to allow players to test them under conditions that more closely resemble the in-game experience.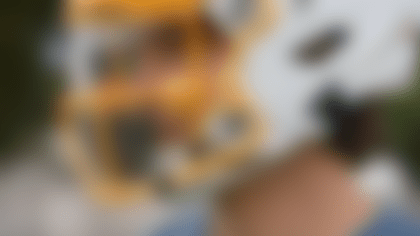 As the league continues to evaluate and implement safety protocols, experts like Dr. Sills and Dr. Crandall are strongly encouraging the swift adoption of innovative protective equipment like the Oakley Mouth Shields.
"I'm optimistic about where the product is going and that we will land on a design that balances protection and performance, and would be something that players want to wear," said Dr. Sills.