Watch the full event here:
NFL Chief Medical Officer Dr. Allen Sills was joined by co-authors of the CDC paper and other medical experts, including:
Dr. Michael Osterholm, epidemiologist, Director of the Center for Infectious Disease Research and Policy at the University of Minnesota and member of President Biden's COVID-19 Advisory Board;
Dr. Deverick Anderson, Professor of Medicine at the Duke Center for Antimicrobial Stewardship and Infection Prevention, Co-Owner of Infection Control Education for Major Sports and advisor to the NFL;
Dr. Christina Mack, Vice President of Epidemiology and Clinical Evidence and Head of Surveillance and Agile Analytics at IQVIA and advisor to the NFL; and
Dr. Anthony Casolaro, head team internist for Washington Football Team and President of the NFL Physicians Society.
Below are some highlights from the experts:
Dr. Allen Sills on how the league reduced spread of the virus:
"It was uniform mask wearing, it was outdoor activity, it was avoiding in-person meetings, it was avoiding meals together, it was avoiding sharing rides... These are lessons and these are strategies that can be applied by organizations no matter what their resources — whether it's a youth sports team, or a school, or a business, or a place of worship or entertainment. It's not about how frequently you test, it's not about the proximity tracking devices — it's about those basics. And I've said many times that avoiding transmission is not complicated. It's not easy, but it's not complicated. It's just something that has to be done every single day by everyone in the organization and done uniformly. And if that happens, you can keep people safe."
Dr. Michael Osterholm on the league's keys to success:
"There were actually several things that were very key here. First of all, there was a command structure. It was very clear how to get things done, when to get things done, and who's gonna do them. And in terms of collecting information, in terms of providing the data from testing and so forth, that was very important. It was always very organized. Oftentimes I see situations where there isn't a command structure in place like that, and it takes days, sometimes, to come to a certain point that, that in this command structure, sometime took an hour to happen.
I think the second thing was, it was led by the science. As much as we had many questions, did not understand, necessarily, the role of contacts by distance or time – had to learn that – but it doing it, it always applied the science of what we know about transmission of an infectious disease.
And third of all, using football language, [we were] ready and able to declare any kind of audible we had to. I think far too often organizations start out with a protocol or an approach and say: 'this is what we're going to do,' and then despite the fact that evidence suggests that that protocol may not be working, they try to find a way to make that protocol work. The expertise here was able to re-craft; what were the data telling us, that we needed to now do? For example, the protocols – and the intensive protocol in particular -- were really a reaction to the data, driven by an outcome and made a difference. The feedback loop was immediate.
And so all that combined really led to a very unique experience in my public health career. I've never seen anything that organized, that quickly able to take action, and that quickly able, then, to see the results of that action that was then allowed to further develop the protocols that were being used."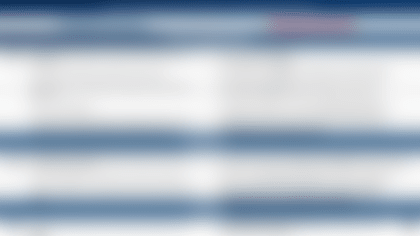 Dr. Michael Osterholm on the league's data analysis process:
"So often, we in public health and medicine have these wonderful databases where we collect tremendous amounts of information, and then sometime next year we get to analyzing it. And I think that was one of those absolutely critical pieces of the effort here was what [Dr. Christina Mack] and her team did every day. The amount of analysis that instantaneously went into that information was what made it so powerful and useful. So, I think Dev summarized it very, very nicely about how we made that transition to that kind of testing, but what never changed the entire time was the speed and the accuracy and the implementation applicability of the data. Absolutely a stunning accomplishment, I think."
Dr. Michael Osterholm on league's discoveries on conditions conducive to spread:
"I think that the effort here was really important to define that: outdoor [activity] is quite safe in terms of dissipating the virus, indoors could be a very different situation for the very same people. And that message has been really an important one to deliver into the public health community."
Dr. Christina Mack on the league's post-exposure quarantine protocols:
"[During the time that the CDC paper examines,] 189 players and staff were designated as a 'high-risk close contact' based on contact tracing evidence. From those, 20 tested positive after they had been preventively quarantined and therefore had not exposed the team after their exposure when they were positive. And from [those quarantined HRCCs] we did not see additional spread. This number has gone up to 37 [after the CDC paper's scope ended]."
Dr. Dev Anderson on the league's approach to mitigating spread of the virus:
"The multidisciplinary input into the interventions and the decisions, I think, was a really important part of this. It wasn't just an infectious disease guy saying: 'hey, you need to do all this.' It was operations, it was Epidemiology, it was athletic trainers, it was team physicians… I think it's fair to say that no single intervention we put forward did any of us believe was going to be 100% preventative. There's no such thing as a perfect intervention. And so, as a result, it really was our responsibility to layer on as many interventions as we possibly could."
Dr. Dev Anderson on off-the-field vigilance:
"Clearly they were taking these recommendations to heart when they went back into the community. I think it is a critical part of this discussion that the players, the training staff, and the club members were following these recommendations when they went home as well. I think that that went a long way towards making sure that there were fewer instances of COVID-19 being introduced into the facilities."
Dr. Anthony Casolaro on team culture of masking:
"There was initially a little resistance by all, just to the idea – 'I can't work out with a mask. I can't do my workout.' But I think as you saw the success of doing it – and, in parallel, some of the teams were starting to have some outbreaks – nobody wanted to be 'that guy,' the guy who brought it in… It's set by example. You get some of the key athletes to just say: 'this is what we do' and the younger guys all follow suit."