Aiming to Predict and Prevent Injury
Artificial intelligence (AI) is more than self-driving cars and talking robots. It's transforming every major industry, including sports.
Applied to football, AI can reinvent the way player safety is visualized and assessed, shaping technologies that ultimately may enable prediction and prevention of injury.
That cutting-edge technology is the foundation of an exciting new partnership. The NFL is partnering with Amazon Web Services (AWS) to use AWS's technological capability – specifically, machine learning, cloud computing and AI – in an effort to advance player health and safety.
Since 2017, the league has utilized AWS as its official cloud and ML provider for the NFL Next Gen Stats (NGS) platform, which provides real-time location data, speed, and acceleration for every player during every play on every inch of the field.
By combining the NFL's vast trove of data and expertise with the technology AWS has worked to perfect over 20 years, this expanded relationship could yield a deeper understanding of the game than ever before.
The Digital Athlete
One of the most potentially revolutionary components of the NFL-AWS partnership is the development of the "Digital Athlete," a computer simulation model that can be used to replicate infinite scenarios within the game environment—including variations by position and environmental factors.
The Digital Athlete will apply AWS's AI, machine learning and computer vision technologies to the NFL's data sets from numerous sources – including player position, play type, equipment choice, playing surface, environmental factors and aggregated and anonymized player injury information – in an effort to improve treatment and rehabilitation of injuries in the near-term, and eventually to help predict and intervene to prevent injury.
This and other innovations that could stem from the partnership might ultimately help prevent injury well beyond football.
Developing New Technology and Sharing Progress
The NFL and AWS will begin this expanded partnership by building upon existing data to develop computer vision models that automatically detect the occurrence of concussions and identify and understand the forces that caused them.
Over time, this technology may also be used to detect and prevent a wider range of injuries, including lower extremity injuries. By understanding the myriad factors at play at the moment of injury, more effective changes to the game can be implemented to try to help protect players.
The NFL is also planning to share insights gleaned from the data with equipment manufacturers to try to spur novel approaches to innovation that benefit football players.
An Ongoing Commitment to Innovation
The NFL's latest partnership with AWS marks the next chapter of the league's extensive efforts to drive innovation through data, biomechanics, engineering and technology.
Through its Engineering Roadmap – a $60 million initiative funded by the NFL and managed by Football Research, Inc. (FRI) – the NFL has demonstrated the power of letting science lead the way on preventing and predicting injury.
To better understand how concussion-causing injuries happen on the football field, Dr. Jeff Crandall, the Director of The Center for Applied Biomechanics at the University of Virginia and Chairman of the NFL Engineering Committee, oversaw a massive effort to simulate player impacts with modified crash-test dummies in 2017. His team also completed a comprehensive video review of reported concussions sustained in NFL games and shared the data with helmet manufacturers, designers, entrepreneurs, universities and other innovators to stimulate new ideas and designs for protective equipment.
Those data-gathering efforts informed major health and safety initiatives over the last several years, such as the changes to the kickoff rule made in 2018 which resulted in a 38% decrease in reported concussions on kickoff plays when compared to the prior three-year average.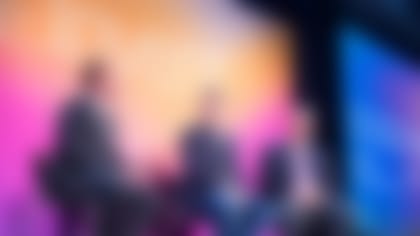 The Next 100 Years
The NFL has made significant progress in advancing health and safety. Rules changes, innovations in protective equipment, advanced injury prevention protocols and educational resources have all helped move the game forward.
Looking ahead to the league's next 100 years, this partnership with AWS further emphasizes the NFL's dedication to innovation and progress – and its continued efforts to make the game safer for those who play.
"The NFL is committed to reimagining the future of football," said NFL Commissioner Roger Goodell.
"When we apply next-generation technology to advance player health and safety, everyone wins – from players to clubs to fans. The outcomes of our collaboration with AWS – and what we will learn about the human body and how injuries happen – could reach far beyond football. As we look ahead to our next 100 seasons, we're proud to partner with AWS in that endeavor."