Artificial intelligence (AI) is more than self-driving cars and talking robots. It's transforming every major industry, including sports. Applied to football, AI is helping the NFL transform player health and safety.
The NFL is working with Amazon Web Services (AWS) to use AI and machine learning to build the Digital Athlete, a virtual representation of an NFL player that can be used to better predict and eventually prevent player injury.
The Digital Athlete applies AWS's technology to the NFL's data such as player activity, equipment choices, speeds, weather and countless hours of video to improve understanding of injuries.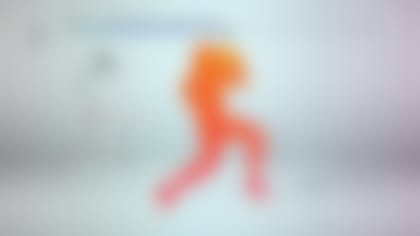 By inputting the wealth of data produced by each NFL play, the Digital Athlete's algorithms can run infinite simulations of in-game scenarios to understand the impact on player health and safety. What if the player had been wearing a different helmet or a different cleat? What if the game was being played in different weather or on a different field surface?
"We're leveraging computer simulation in order to generate injury reconstructions," said Sam Huddleston, Principal Data Scientist at Biocore, the NFL's engineering partner. "That allows us to understand, why did this player get injured, and then identify the things we could do to change that outcome."
The Digital Athlete will ultimately help the NFL and its clubs to leverage sports science and injury biomechanics to develop individualized training and recovery regimens, conduct real-time risk analysis for injury during games, and identify and evaluate additional player safety initiatives, including around equipment, rules changes and coaching techniques.