The NFL's annual 1st and Future competition is a unique opportunity for entrepreneurs to pitch their innovative ideas to modernize football and improve player safety.
This year, seven finalists gathered in Miami to compete for $150,000 in prize money and tickets to the coveted Super Bowl LIV game between the San Francisco 49ers and the Kansas City Chiefs. The competition was divided into two categories: Analytics and Innovations to Advance Athlete Health and Safety.
While the expert judging panel deliberated over the game-changing technologies and ideas presented by the finalists in both categories, NFL Network's Dan Hellie moderated a lively discussion among NFL Commissioner Roger Goodell, Vice President of the Amazon ML Solutions Lab Michelle Lee, and NFL Legend Curtis Martin about innovation, equipment and the future of football.
Investing in Smart Partnerships
The discussion kicked off with the NFL's exciting new partnership with Amazon Web Services (AWS) to use advanced cloud computing and artificial intelligence to try to advance player safety.
"The NFL has vast troves of data and unmatched expertise in the game of football and AWS has years of experience in cloud computing and machine learning," Michelle Lee said. "You combine the two and the NFL can transform and enhance player health and safety in ways never before possible."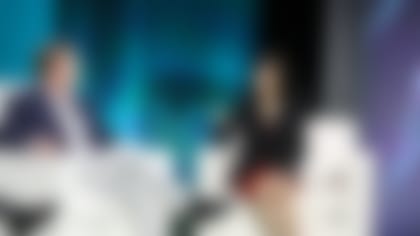 The data analysis will seek to provide deep insights into the circumstances that lead to injury – from equipment choice to environmental factors to playing surface. The goal is to better understand the myriad factors at play on the field and develop solutions to help protect players.
"We like to partner with smart people who have great skills that we don't have," Roger Goodell said.
The NFL believes that "AWS is going to help us analyze [our data], be more thorough in our research and make the right decisions to improve player safety."
The Rise of the Mindful Player
Throughout the panel, Curtis Martin shared his thoughts about the league's data-driven efforts to improve the game through the lens of a former player.
"That data is helping players become more mindful. You're seeing a smarter player, a more informed player," Martin said.
"I wish we had that information back when I was playing. In today's game, the athlete is more informed on how to better protect himself and how to be a more mindful competitor."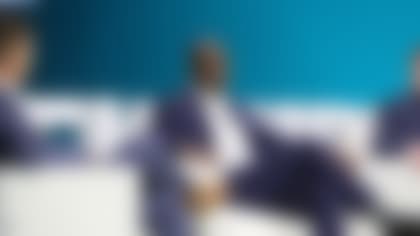 That mindfulness is also reflected in players' equipment choices, Goodell said.
Goodell explained that "[n]inety-nine percent of players have shifted to better performing helmets" based on a study using laboratory conditions simulating certain impacts sustained by NFL players during games.
"Players are also looking at the right cleats and considering what shoulder pads are better [for their position]. They have more information [than ever before] and they're acting on it."
Positive Cultural Changes
To wrap up, Hellie asked the panelists how they expect the game to continue to evolve and change.
Martin said he is already seeing a big culture shift among players, who are more actively invested in their health and safety now than when he was a player.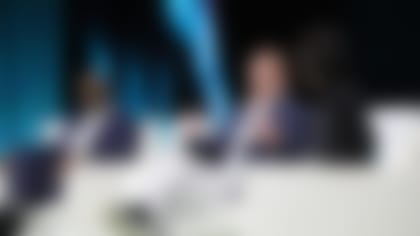 Goodell emphasized that better, smarter training is part of a broader culture change in the NFL.
"There was a period of time when people didn't think we could make the game safer and better, and I think we've accomplished that. One of the great things that indicates the change in culture is the amount of self-reporting on concussions," Goodell said.
Martin agreed. "The game is already in the process of changing significantly from a safety standpoint," he said. "Everything is being upgraded and we are seeing that transition out on the field."