Miami (Ohio) quarterback Zac Dysert suffered a slight tear to his right hamstring Monday while training for next week's NFL Scouting Combine, according to a source close to Dysert.
Debate: The Clowney controversy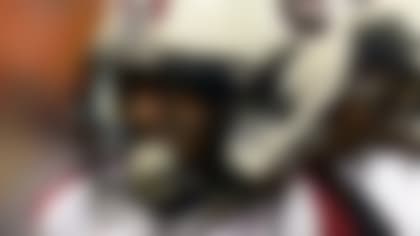 NFL rules won't allow South Carolina star Jadeveon Clowney to enter the draft until 2014. Our analysts debate a hot topic. More ...
The injury occurred at IMG Academy in Bradenton, Fla., where Dysert has been training under the tutelage of former NFL quarterback Chris Weinke and alongside other 2013 quarterback prospects Geno Smith of West Virginia and Tyler Wilson of Arkansas.
Dysert, considered a mid-round prospect in the 2013 draft, is expected to be out three to four weeks, according to the source, and he plans to throw during Miami's pro day on March 21 in Oxford, Ohio.
Dysert led all Mid-American Conference quarterbacks with 3,483 passing yards this past season.