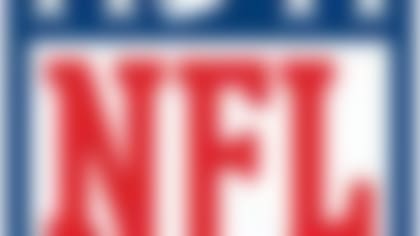 Follow all the developments on the NFL's open market with our up-to-the-minute tracking of 2014's free agents. More ...
This is a list where it's easier to be right. The majority of free-agent deals don't wind up working because too many average starters get paid like superstars. We think the contracts below were the biggest mistakes.
Titans' cap blindsided by Oher signing
Baffling. We have to trust that Tennessee's coaching staff sees something to like about Oher's game film, but paying him $20 million over four years with $9.5 million in guarantees is jaw-dropping. Especially after this once-promising offensive tackle struggled mightily last season. Oher rated as the worst run blocker in the league, per Pro Football Focus, and his middle-of-the-road pass protection didn't make up for that. To be fair, he wasn't alone on Baltimore's crash-and-burn line, and we expect the change of scenery to help. If it doesn't, the Titans have overpaid something fierce.
A lot of free-agent moves by the Patriots get applauded just because they are the Patriots. But Bill Belichick's free-agent record over the last five seasons has been nothing short of ghastly, and the team's move for Browner shapes up as another misfire. Cornerbacks leaving Seattle are going to get overpaid just like wide receivers were once overpaid leaving New England in the 2000s. Seattle knew Browner best and didn't want him for a reason.
Jets a poor fit for Eric Decker
Poor Eric Decker. Yes, he got paid. He's on this list not because of the contract, which is actually somewhat reasonable, but rather because of the fit for the receiver. Decker is closer to a No. 2 receiver than a No. 1. In New York, he's currently 1A, 1B and 7F. He goes from being the third option, to having the likes of Darrelle Revis and Brent Grimes shadowing him on Sundays. Decker traded in his Bentley, Peyton Manning, for an Oldsmobile Toronado, Geno Smith. As we discussed on Friday's "Around The League Podcast" wide receiver went from a pass-happy offense to one that wants to grind the ball. Surely, his reality show will get better ratings in New York now, but his football life just got a whole lot tougher.
Dallas' handling of DeMarcus Ware
It's not a signing, but it is a debacle. I first brought this up on the podcast: It has to pain Dallas fans to see DeMarcus Warebolt for the Broncos as the direct result of a Dallas front office that can't get out of its own way. While successful NFL teams find ways to create salary cap money and sign talent, the Cowboys have lost a future Hall of Famer because the team's cap situation is eternally in disaster mode. In an offseason when Jerry Jones was hard-pressed to improve one of the league's worst defenses, he's parted ways with a rare difference-maker in Ware -- who is now set up well for a monster season in Denver.
Karlos Dansby to Cleveland
Inside linebackers, like running back, is a position you shouldn't have to overpay for, especially when you are signing a 32-year-old. Dansby was cut by Miami after the 2012 season and had to accept a $2.25 million deal in 2013. Now the Browns are going to pay Dansby $10 million in 2014 and $14 million over two seasons. You get worse in free agency by getting older and paying sub-Pro Bowl players like superstars. The talent around Dansby in Arizona was a big factor in his huge campaign.
Chris Williams to Buffalo
Williams started 16 games for the Rams last season, but nobody was confusing him with Logan Mankins. Williams was average -- at best -- grading out at 74th among 81 qualifying guards last season, according to Pro Football Focus. That didn't stop the Bills from handing Williams a four-year, $13.5 million deal that included $5.5 million guaranteed. Huh? The picture says a thousand words.