Quarterback change is nothing new in the NFL, and we're going to see plenty of it this season.
Patience at the position has fizzled to zero. Young, inexperienced passers are now expected to produce immediately, a near-impossible request considering some of the teams these quarterbacks play for. Throw in a record-setting five rookies starting Week 1, and turnover is almost guaranteed.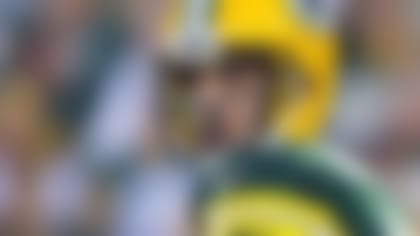 NFL.com and NFL Network analysts share their picks for MVP, rookie of the year, playoff teams and a whole lot more. More ...
Here's my take on the first three benchings of 2012:
Ryan Tannehill, Miami Dolphins (benched after Week 2): Here's a team doing everything it said it wouldn't. I understand that Matt Moore isn't a beautiful fit for Mike Sherman's offense, but he's the smart fit. Ryan Tannehill tailed off after his promising preseason debut and a brutal start feels inevitable. So many factors play into the success of a rookie quarterback. You want to see a powerful line and a reliable ground game that keeps defenses on the field. An opportunistic defense helps. Miami is devoid of weapons. Tannehill is being whipped into the fire, and he'll be pulled out before the New York Jets visit in Week 3.
2.John Skelton, Arizona Cardinals (benched after Week 3): Outside of the New York Jets, no quarterback group suffered a more tangled, messy preseason than Arizona's floundering duo of John Skelton and Kevin Kolb. Coach Ken Whisenhunt struggled to pick a starter for one reason: Nobody won this thing. Skelton gives the Cardinals a big, rangy passer, but one who struggled to complete more than 50 percent of his throws last season. Arizona's shabby offensive line seemed to block better for Skelton, but it won't last. We'll see Kolb by the time the Dolphins march into to town -- and then we'll see Skelton again when Kolb fully implodes. Ugly year ahead out west.
Brandon Weeden, Cleveland Browns (benched after Week 4): It looks like we're picking on the rookies here, but we're not. Tannehill has a chance to bloom into a reliable starter. So does Weeden, but I'm not excited about this offense. Trent Richardson is an unknown heading into Week 1. The receivers are young and unproven. The offensive line had Weeden running scared and this injury-slammed defense is going to be eaten alive early. Look for Colt McCoy to step in and provide relief before Cleveland travels to face the New York Giants in Week 5.
An honorable mention goes to Oakland Raiders starter Carson Palmer, a veritable interception machine who doesn't fit Greg Knapp's offense. I have more hope for Mark Sanchez fending off Tim Tebow. Two-quarterback teams historically crumble -- and the New York Jets feels unstable at best -- but I believe Rex Ryan is committed to Sanchez -- at least for half the season.