Marshawn Lynch has stayed away from OTAs this year, which is not unusual for the veteran running back. He could stay away from mandatory minicamp in Seattle next week, which is a lot more interesting.
NFL Media Insider Ian Rapoport reported Thursday that Lynch has quietly been seeking a new contract, according to sources informed of the situation. The Seahawks aren't happy with the development, and don't look inclined to pay him again. The Seahawks have doubts Lynch will attend minicamp next week, but they aren't really sure. Rand Getlin of Yahoo! Sports first reported Wednesday that the Seahawks don't expect Lynch to show up to mandatory work next week, which puts him at risk of being fined nearly $70,000.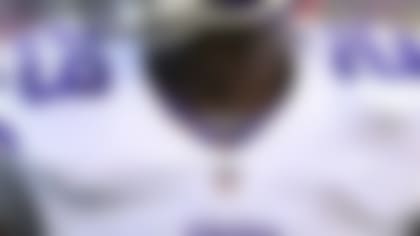 Lynch is set to make $5 million in base salary this season and $5.5 million in 2015. He also has $500,000 this season in roster bonuses and $2 million in 2015 bonus money. At a time when running backs are making less money than ever, Lynch doesn't have a lot of leverage. The Seahawks have a running back primed to break out in Christine Michael; it would be surprising to see them address Lynch's contract with two years left on his deal.
The Seahawks took a chance acquiring Lynch from Buffalo in 2010, a move that has paid off handsomely for both sides. They re-signed Lynch to a four-year contract in March of 2012, just months before Lynch was arrested on a DUI charge. He's been a top-five running back since then and has become a local hero because of his hard-charging running style and love for tiny, colorful candy.
It's worth noting that Lynch is famously unpredictable and inscrutable. This could be another disposable summer story or a lingering problem the Seahawks have to deal with through training camp. With Lynch, you never can tell.