Conventional wisdom says there should be three top receivers available in free agency this year: Greg Jennings, Mike Wallace, and Dwayne Bowe.
Brooks: Luke Joeckel's best fit?
Luke Joeckel is the top-rated tackle in the 2013 NFL Draft. Bucky Brooks identifies five potential fits for the hulking star. More ...
They each have the skills to be a "No. 1" target, but they also have some knocks against them. Jennings is coming off an injury-plagued year for the Green Bay Packers. Wallace is a speed merchant who hasn't exactly developed into a complete receiver with the Pittsburgh Steelers. Bowe's downside is harder to define.
"I am scared to death of Dwayne Bowe," one scout told SI.com's Peter King. "Like him a lot, but not sure what we'd be buying if we signed him. Too much baggage."
Bowe didn't have the best reputation early on after getting drafted by the Kansas City Chiefs. His propensity for drops matched his up-and-down effort (and up-and-down weight). Bowe has mostly avoided negative headlines the last two seasons, but his reputation for selfish behavior clearly persists.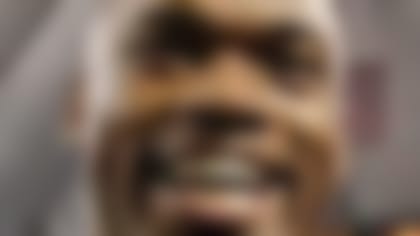 Relive the most unforgettable moments of the entire NFL season with exclusive videos and articles. More...
I have little doubt Bowe will be paid big bucks regardless. King mentions Jennings, Wallace, and the Miami Dolphins' Brian Hartline as this year's biggest receiver targets, but Bowe has the most well-rounded skill set of all of them. He's put up big numbers despite shaky quarterback play, even if Bowe is the master of garbage-time production.
The biggest concern here is how Bowe will react to earning big money. He's played his best the last two years while playing for a new contract. He won't get Vincent Jackson-caliber money, but Bowe should do very well, even if he scares some scouts to death.