The NFL trade deadline is two days away and two weeks later than usual after the NFL owners approved pushing it back.
Instant Debate: Gauging the market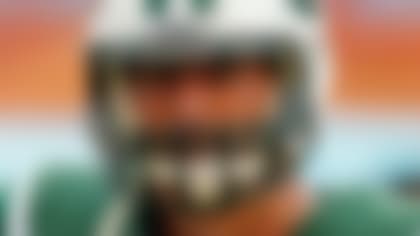 In theory, this should inspire more dealing. In practice, NFL teams usually are very cautious to "give up" on talent at this point in the season and think about the future. There are a few big names out there, however, who make a lot of sense as potential trade targets.
NFL.com and NFL Network's Ian Rapoport reported Sunday that Seattle Seahawks wide receiver Braylon Edwards has been a target for some teams in trade discussions. Edwards is inactive for Sunday's game, and the Seahawks are telling reporters that his knee swelled up, but it's possible they're trying to keep him healthy for a possible deal. We'd be surprised if they could get anything more than a late-round pick, if that.
Michael Lombardi broke down three other possible trade targets Sunday on NFL Network's "First on the Field."
DeAngelo Williams: It's hard to imagine the Carolina Panthers retaining both Williams and fellow running back Jonathan Stewart next season. Stewart is younger and a superior player at this point. Stewart is the team's new starter. If any team was willing to take Williams' big salary off the Panthers' hands, it's hard to imagine them resisting a draft pick in return. Williams is a three-down running back who could help teams.
One tricky part here: Who would make the trade with the Panthers? The team just fired its general manager, Marty Hurney.
Steven Jackson: Lombardi reported last week that the St. Louis Rams were looking to deal multiple players. He didn't indicate which players, but Jackson makes a lot of sense. It's very unlikely he'll be back with the Rams next season, and he certainly would have to take a pay cut to return. There are a number of contenders -- we're looking at you, Green Bay Packers -- who could use help in the backfield.
Dwayne Bowe: Lombardi pointed out that the Kansas City Chiefs could expect to receive a third-round compensatory draft pick in return if Bowe left via free agency, so a team would have to give up a second-round pick to get the  receiver. That only makes sense if an interested team can negotiate a long-term contract.
That's a lot to get done in a couple of days. The Chiefs also might not give up on the AFC West race if they beat the Oakland Raiders on Sunday. Really. Every team in the division already has at least three losses.