New Carolina Panthers general manager Dave Gettleman inherits a roster that has a lot of talent, but it also has all kinds of salary cap problems. That means Gettleman is going to have to make some tough decisions fast.
It doesn't get much tougher than cutting the franchise's all-time leading running back DeAngelo Williams at the age of 29. But Williams is a luxury the Panthers can no longer afford.
Williams is set to make $4.75 million this season in base salary. He has an $8.2 million cap figure, according to ESPN.com's Pat Yasinskas. Cutting Williams and designating him a June first cut would ultimately save the Panthers $3.4 million in cap space for this season, according to Yasinskas.
It's a tough move to make, but it's the right one. The Panthers simply pay too much money to their running backs, no matter how talented they are. Jonathan Stewart signed a huge contract before last season that guarantees his salaries for the next three seasons. So there's no way the Panthers cut Stewart. (Despite Stewart's injury history, we'd take his overall talent over Williams anyhow.)
Unofficial list of free agents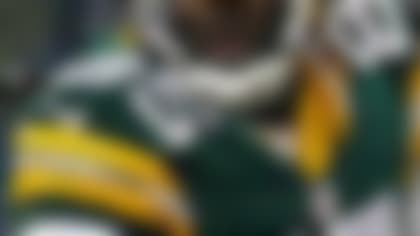 Free agency is almost here. Check out this unofficial list of the 2013 NFL restricted and unrestricted free agents for every team. More ...
For perspective: Williams played only 40 percent of the team's snaps last year even though Stewart missed nearly half the year. (Stewart played roughly 54 percent of the team's snaps when he was healthy.) The Panthers pay too much coin to guys that aren't on the field enough. Williams is a very good player who got paid like a great one.
The annoying part for Panthers fans is that Williams still has plenty to offer. He's a quality player on a team that needs more of them.
Unfortunately, the Panthers also have to start correcting some of former GM Marty Hurney's mistakes. Cornerback Chris Gamble is almost sure to be released and guys like Jon Beason might be asked to restructure their contracts.
With so many high-priced players on the roster, there just isn't room for two big-name running backs.