Players look forward to reaching free agency for years, but the experience often disappoints.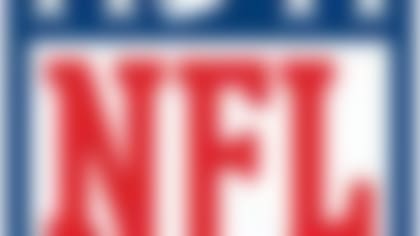 Follow all the developments on the NFL's open market with our up-to-the-minute tracking of 2014's free agents. More ...
You can hit the market coming off an injury or in a bad year. The right teams might not have enough salary cap room or perhaps there is a glut of players available at your position in free agency and the draft.
Whatever the reason, players often have to accept a short-term deal in the hopes of hitting it rich later. Michael Bennett turned his one-year, $5 million contract in Seattle last season into a big new contract with the Seahawks. Brent Grimes pulled a similar feat with Miami.
So who will be this year's Michael Bennett? We threw the subject around on the latest "Around The League Podcast" and asked the gents to submit one answer each below.
B.J. Raji, Green Bay Packers
The reasons Raji had to resort to a one-year, $4 million contract are obvious, starting with his 39-game sackless streak. There also is a reason the Green Bay Packers were prepared to give him a deal reportedly worth $8 million per year last season (from that same stingy Ted Thompson that Packers fans often complain about, mind you).
Raji, 27, is still young and plenty talented to earn a new long-term contract next season. A move back to nose tackle should immediately make Raji more comfortable and productive (it's something he wanted, which is always worth extra motivation). The Packers have promised to be more multiple in their defense, so I'm predicting those changes around Raji will rejuvenate him after a down season. If he gets back to his 2011 production, Raji will have plenty of suitors for his skills next offseason.
Henry Melton, Dallas Cowboys
Melton is a unique case because he essentially signed a low-cost, one-year deal with Dallas this year that can turn into a fancy long-term deal if the team picks up his option in a season. If Melton is on the Cowboys on the first day of the next league year, he's guaranteed $9 million for 2015. He could average $8 million over the next three years after that. We suspect he'll get that 2015 money.
Melton was one of the most disruptive interior pass rushers in football in 2012 under Rod Marinelli, now the Cowboys' defensive coordinator. You don't normally get a Pro Bowl player in his prime for so cheap, but Melton is coming off a torn ACL and an arrest. This is how you win in free agency: Buying low. We'd rather have Melton than Jason Hatcher, who left for far bigger bucks in Washington.
So, it becomes, in total, as a four-year deal worth $29 million with $13 million guaranteed if he's on the roster in 2015.
Walter Thurmond, New York Giants
Thurmond comes cheap -- one-year, $3 million -- but the game tape reveals him to be a versatile cover man who can blitz well and play anywhere on the field. Former Eagles front-office executive Louis Riddick called him a "dynamite press corner, who is as good with his technique as Byron Maxwell, as Richard Sherman." If he can stay healthy and out of trouble -- both issues in the past -- Thurmond is a solid bet for a breakout campaign.
Jeremy Maclin, Philadelphia Eagles
Now nearly eight months removed from tearing his ACL, Maclin signed a one-year contract to make his debut in Chip Kelly's explosive offense. If the Eagles' willingness to listen to offers for DeSean Jackson results in a trade, Riley Cooper would maintain his role, with Maclin likely replacing Jackson. That would bode well for Maclin's chances of rebuilding value after Jackson set career-highs across the board in Kelly's system.
Hakeem Nicks, Indianapolis Colts
If Nicks can regain his former mojo -- hardly unlikely given his new surroundings -- he'll hit the market again as a Pro Bowl-level wide receiver entering his age-27 season. Back up the Brink's truck.