No, I don't have a Dave Grohl shrine in my closet or anything, though the man certainly deserves credit for holding modern-rock radio hostage since the summer of 1995.
![](http://www.nfl.com/photos/0ap1000000080771)
It hurt because the Foos were my prediction to play halftime at Super Bowl XLVII in New Orleans. We've reached the time of year when word of the NFL's booking tends to leak, so let's get back in the lab to pick a new favorite.
10. Bon Jovi: The veteran rockers have sold 130 million albums and are the creators (or perpetrators) of the most popular karaoke catalogue in human history. Of course, why would the NFL hire Jon Bon in 2013 when they can have him play the Super Bowl when it's held in Jersey in 2014?
9. Justin Timberlake: At some point, Timberlake will realize he's an iconic pop star who's squandering his prime years on Hollywood backlots. What better time to announce his return to music than with a performance in front of 110 million people? Note: Janet Jackson isn't invited.
8. Justin Bieber: If Timberlake said no, and the NFL wanted to troll its older fans while also attracting a younger audience to its signature event, Bieber would be perfect. Obvious downside: He vomits on stage.
7. Pearl Jam: Eddie Vedder and Co. quietly have become Generation X and Y's answer to Bruce Springsteen. The brooding Ticketmaster-allergic PJ of 1993 wouldn't touch this event. The more-comfortable-in-their-own-skin Pearl Jam of 2013 could be game.
6. Jay-Z and Kanye West: I don't know if the NFL ever will go all-in with a hip-hop halftime show, but if they did, how could it not be these two? You could throw Rihanna in the mix, too, under strict orders she's dressed in more than leather underwear. Yes, there's risk involved on account of Kanye West's megalomania and general insanity, but music should be dangerous, right?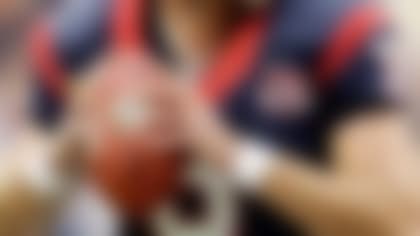 5. Van Halen: Your uncle would love this pick. I'm not sure about anybody else. Worth nothing that David Lee Roth wrote an open letter expressing the band's interest in playing the event. Thanks for that, bud.
4. Coldplay: Here's a band that has spent a career making a conscious attempt to pull off a body switch with U2. Makes sense that they'd play the event Bono and The Edge absolutely killed in the same building in 2002.
3. Green Day: Like the Foo Fighters, Green Day has carved out a sneaky long run of commerical success. They're in the midst of releasing three new albums over the course of four months. They played with U2 at the first post-Katrina game at the Superdome in 2006. Your Mom loves that "I Hope You Had The Time Of Your Life" song. One snag: Lead singer Billie Joe Armstrong checked into rehab last month.
2. Hugely Beloved Country Act: This is a bit out of my depth, so I won't name a specific artist. I do know that Faith Hill wears nice dresses on Sunday night. I also know that, like the NFL itself, country music is outrageously popular. On paper, this makes sense. BUT THEY DON'T PLAY HALFTIME SHOWS ON PAPER.
1. No Doubt: All the stars are aligned on this one: 1) They're currently promoting a comeback album. 2) Singer Gwen Stefani brings enduring sex appeal and the necessary pop heft. 3) Your parents (probably) know who they are. 4) They have an established relationship with the shield. My dark-horse favorite.