These are sobering times for the Tebowmaniacs.
Was it really just 16 months ago that Tim Tebow was connecting with Demaryius Thomas on walk-off touchdowns in the playoffs? Since then, Tebow's been traded, ignored, ridiculed and discarded.
Still, as long as Tebow remains an active player, there will be an army of supporters who believe he's a great man just in need of a fair shake. Seeing how that doesn't seem to be coming from the NFL these days, a group of Tebow fans recently petitioned President Barack Obama, asking the Jacksonville Jaguars to reconsider their decision not to pursue Tebow.
Jacksonville Jaguars fans want the team to sign recently released QB Tim Tebow. However, rookie general manager for the Jacksonville Jaguars David Caldwell is blocking this from happening. If the Jaguars sign & START Tebow, home games will be sold out, sales will spike, the team will win and the fans will be happy. Mr. Caldwell is ignoring lots of facts about the misunderstood Tim Tebow while in Denver: Passer rating of 125.6 is highest ever in Broncos postseason history. Most yards per completion (31.6) in NFL playoff history. 100.5 QB rating is best ever for a Broncos QB in his first start. Third most passing yards in a game by a Bronco rookie QB. (308, in his 2nd start), First 15+ point comeback in the final 3 minutes of an NFL game since the merger, 7 game winning drives in just 16 games!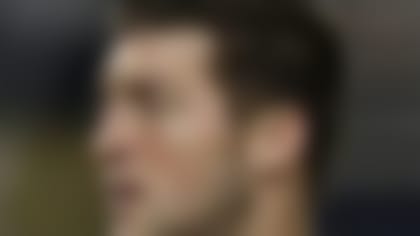 It's time to stop the chatter and let the new Jaguars regime rebuild the franchise, without Tim Tebow, Justin Hathaway writes. **More ...**
We know what you're thinking: How does this not force Obama into action? As compelling as the highest-passer-rating-in-first-start argument is, the White House found the petition superfluous, striking it from their "We The People" petition submission system because it violates the site's terms of service policy.
We suggest Tebow takes a page out of the draft-dodgers handbook: If Washington, D.C. won't help you, go forth to Canada!