Running backs have been devalued on draft day, but they still provide immediate and excellent value on the field. Eddie Lacy, Zac Stacy, Giovani Bernard and Le'Veon Bell all transitioned quickly to the pro game last year despite not getting drafted in the first round.
This year's crop of runners doesn't look as promising, with fewer clear paths to big carry totals. Then again, injuries at running back have a way of making mid-summer depth charts look fanciful.
Here's who we project to get the most touches out of the rookie running back crop.
1. Bishop Sankey, Titans:Sankey has a versatile skill set that will translate well in the NFL. (Translation: He should be excellent on passing downs and is tough enough to stay on the field.) With only Shonn Greene, Leon Washington and Jackie Battle to deal with, Sankey should be the centerpiece of the backfield. He might be the centerpiece of the whole offense.
3. Andre Williams, New York Giants: He's a fourth-round pick with a first-round opportunity. Tom Coughlin has a soft spot for Williams because he's a Boston College grad and because his downhill style is what Coughlin dreams about every night (after falling asleep 15 minutes early.) I'm out on a limb with the touches total considering Williams can't play on passing downs, but this is a mediocre Giants backfield with Rashad Jennings, Peyton Hillis and the injury-plagued David Wilson.
6. Carlos Hyde, San Francisco 49ers: This feels like a pick intended for 2015 and beyond, more than for this year. For now, Hyde is a rare luxury. He's a true three-down back that can step in as a starter if Frank Gore gets hurt. Kendall Hunter will get his share of work, but Hyde should be No. 2 on the depth chart.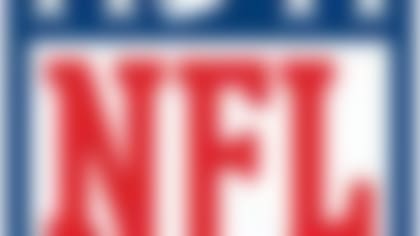 The NFL offseason workout program calendar has been released for all 32 teams. Find out your favorite team's schedule. **More...**