**From: Wesseling, Chris
Sent: Thursday, January 9, 2014 3:17 PM
To: Hanzus, Dan; Dameshek, Dave; Sessler, Marc; Rosenthal, Gregg; Patra, Kevin
Subject: ORGANIC EMAIL CHAIN 8
Alright, fellas. This idea came via Dameshek.
Rank the divisional round quarterbacks, 1-8. Who would you feel most comfortable as your QB right now?
This is going to sound crazy, but Andrew Luck is my No. 1 right now. He's the total package of pocket movement, instincts, arm, legs, physicality and -- yes I'm going there -- the "it" factor.
GR: Is this just for the playoffs? An entire season? Moving forward? NOW?
I need parameters before I think way too much about another set of disposable rankings.
CW: Just for the playoffs. Maybe Dave should set the parameters since the debate originated on his podcast.
DD: I don't want to get into some rangy (read: rambling) set of parameters as I know it'll upset Patra ... so I'll keep it simple: who would you want as your starting QB for a big playoff game?
I hate my list. Like Dave and many others, I continue to blindly believe that Tom Brady is a January football titan. But let's be fair, the Patriots are just 3-5 in the playoffs since 2008. The 27-year-old Tom Brady who started his playoff career 14-2 isn't walking through that door. He's at some ethereal bar in Southie with Bird, Parish and the rest of the New England sainthood. Sam Malone is serving drinks and everybody's having a great time.
Question for Dameshek: Why does Brady get the benefit of the doubt despite persistent playoff failures while Manning gets buried on your list?
DD: Fair question from Hanzus. The fact is, Brady has turned out some serious duds over the last few Januarys. Then again -- while it's been NINE long years since Brady last won -- he's got three rings to Peyton's one. Also, the offensive talent on Brady's teams (save '07 with Moss) hasn't been close to that of Manning's Colts and now Broncos.
Brady
Luck
Wilson
Manning
Kaepernick
Brees
Newton
Rivers
I came close to sliding Luck into the top spot. He's got some serious magic attached to him, and I think that legend will only build. For all the heat Brady's taking this season, he's been a downright assassin at times. For me, it goes beyond staring at New England's recent playoff numbers. I trust him in any situation.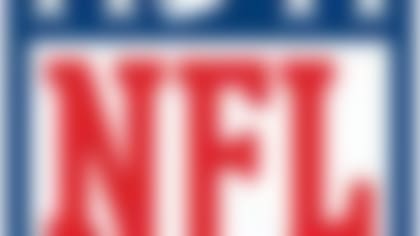 My No. 3 is Wilson, and I think he'll be higher on this list a year from now. Not unlike Brady, he's an obsessive preparer for games and he's a great reminder -- like Brady -- that nobody knows a damn thing when it comes to the draft.
Ninth on my list? Brian Hoyer.
GR: I'm not that concerned with how the quarterbacks have played in previous playoffs. Is that so wrong? It's a huge part of a quarterback's legacy, but I don't believe a player's success with previous teams is that predictive of what's going to happen this season.
Manning has been the best quarterback in the league all year. No one has played better than Brady down the stretch. Rivers has been as steady as anyone since Week 1. It's uncanny how accurate he's been; he's like the little clone brother Peyton never had. (Rivers just doesn't have Eli's clutch play luck.)
Brees has played poorly for three straight road games, including last week. That's a trend. Wilson isn't playing his best entering the playoffs, either.
Brady
Manning
Rivers
Luck
Wilson
Brees
Newton
Kaepernick

---
DH: You know Gregg is determined to deliver a bitter Eli dig when he's looking up HTML strike-through coding.
GR: Wave of the future, Dan. The kids love it.
MS: Interesting that nobody has Manning at No. 1. How can he be the best quarterback in all the land if nobody wants him first in this situation?
DD: I asked LaDainian Tomlinson this question. His number one? Drew Brees. A cynic might discount LT's vote as cronyism (remember, they came into the league together in 2001), but that'd make LT putting (his second QB) Rivers at #5 even more damning ... which I pointed out. His response: "Philip doesn't make plays with his leg ... and sometimes when you get pressure on him, his throwing motion gets a little funky."
By the way, LT had Peyton at #4. Heath Evans had Brady #1, Brees #2, and Manning ... #6!
Rosenthal's the only one to have him as high as No. 2!
GR: He would be my No. 1 if I wasn't a homer. And if Tom Brady hadn't just destroyed the league with Julian Edelman as his No. 1 receiver.
KP: One guy points out loquaciousness one time and everybody (read: Dameshek) freaks out about it.
DH: (Wakes up, drives to office, sits at desk, turns on computer) This is still happening?!?
KP: Better question: Since this has been a year of the backup, if one of the above men went down in the first quarter this weekend, whose backup could come in and actually complete a pass. This list does not breed comfort.
The Good Hasselbeck
The Other McCown
Field goal blocking specialist, Brock Osweiler
Clipboard Jesus
CW: I tend to agree with Gregg. Past playoff performance matters, but it's not necessarily predictive (see Dan's point about Brady's postseason record since 2008). Then again, Brady is John Wayne. He's also made a science out of the one-minute drill. I couldn't be more excited for Luck vs. Brady, even in the rain.
I love the way Manning has thrown the ball over the past month. The floaters and wobbles are gone from his repertoire, replaced by intermediate darts and accurate downfield drops in the bucket. I just can't bring myself to rank him over Brady in a must-win scenario.
I can't believe I have Cam last on the list. It says more about the strength of the field than his ability. I just can't get the all-upper body overthrows out of my head. Kaepernick is essentially the same QB with proven January success.
DD: One thing that's clear based on the cumulative results here (which have Cam at No. 8): we're less skeptical of someone who's had a dicey postseason history than a guy with NO postseason history.
I don't agree with what Rosenthal and Wess are saying about the past predicting what'll happen now. Seems to me it's dependent upon whose past we're talking about. Peyton Manning is fully aware of the "narrative" about his play in the cold and/or January. To suggest his past isn't a factor assumes he's not playing with a chip on his shoulder (like Michael Jordan or any other great performer who feels slighted). The question isn't if the past is a factor -- it's whether the athlete uses it to his advantage or detriment.
By the way, it's interesting -- albeit understandable -- that we're beholden to the immediate present. Right now, the whole world would take Rivers over Eli ... but the opposite was true after Eli beat Brady for a second time in the big game. If Eli is back in the playoffs next year and Rivers isn't, I suspect we'll flip their names again. On the other hand, if Rivers were to run the table over the next few weeks, many would put him over Roethlisberger.
DH: Big week for Dave ...
GR: I would have never put Eli over Rivers or Roethlisberger.
Also: This is officially the longest Around the League post in history, passing Sessler's list of the worst Pat Shurmur moments of all time.