Things have slowed down by the fifth day of free agency, but it wasn't too late for some early morning fireworks from a surprising source.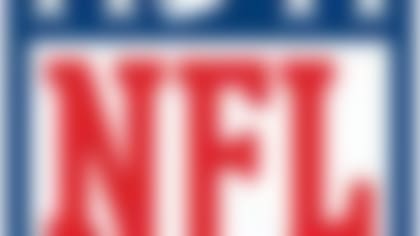 Follow all the developments on the NFL's open market with our up-to-the-minute tracking of 2014's free agents. More...
Peppers reportedly will make $8.5 million in 2014 in what we suspect amounts to a one-year deal. If Peppers plays hard and improves the Packers' pass rush, he'll be back in 2015. If not, he'll slide further down the NFL pay scale next season.
The reason Peppers is worth a shot even at age 34: There aren't many players like him. He can play inside and out on the defensive line, in a three man or four-man front. The Packers will surely give him chances to line up as an outside linebacker in Dom Capers' 3-4 scheme. Motivation was a question in Chicago.
Thompson's defensive drafting wasn't getting things done on its own. This group needed a little extra, and there was plenty of cap room to play with. That's why Peppers is the newest name on our best signings list. You only have so many years with Aaron Rodgers at his absolute peak; it's worth taking a few calculated risks.
Here's what else we learned Saturday:
The rest of the league wasn't quite buyingJulian Edelman's breakout year. The Patriots pushed to sign Edelman before free agency, but he wanted to test the market. He visited San Francisco and reportedly had talks with Cleveland and Baltimore. None of the teams wanted to give Edelman unquestioned, No. 2-starter money like Golden Tate, or he would have taken it.
Instead, Edelman will return to New England where he fits best. His production could go way up or down depending on what the Patriots' offense needs in a given season, and whether he stays healthy. But he adds a ton of value as a great punt returner and a receiver that Tom Brady trusts. He's not quite Troy Brown, but he has a chance to have a Brown-like career playing with Brady.
Brandon Spikes' deal with Buffalo happened late night after we wrote Friday's wrap up, but it's worth mentioning here. He's going to play inside for the Bills, with Kiko Alonso moving to weakside linebacker. While Spikes has a limited skill set, he would be an All-Pro if the All-Pro voting had a ballot for early-down run stuffer. It's a nice move for the Bills.
We don't think keeping Miller will change Seattle's plans to sign Jermichael Finley. Miller is valued more for his blocking.
"This was one of the worst situations in modern football negotiations," one executive involved said. "Totally wrong. This needs to be stopped."