Going from Aaron Rodgers to Christian Ponder at quarterback is like going from a BMW to a bus pass. Mike McCarthy to Bill Musgrave similarly is jolting. The Vikings had the worst passing game in football for a reason. That's why Minnesota needed Jennings. That's why it might not be so much fun for Jennings after a few seasons.
Here's what else we learned on Day 4 of free agency:
1. Jennings, like so many other veterans, probably lost money by not signing an extension last season. Multiple reports claim the Packers offered a contract averaging more than $10 million-per-season before 2012. Jennings "settled" but not like Wes Welker with the Denver Broncos. He got $18 million guaranteed and $27 million over the first three years of his contract, according to NFL.com's Ian Rapoport.
2. It's 2013. A fax machine got in the way of a big NFL transaction. Really?
The Denver Broncoscan point the finger at Elvis Dumervil's agent, Marty Magid, all they want. The procedural error was a shared mistake, and they know it. The $4.89 million in dead money is on their salary cap, not his. It's a huge gaffe, especially if it means losing Dumervil. It sounds like a reunion remains possible if cooler heads prevail.
4. Adrian Wilson is just the sort of hard-nosed, intelligent veteran that Bill Belichick loves. The Patriots, who signed the safety to a three-year contract Friday, according to NFL.com's Albert Breer, hope that Wilson's leadership makes up for his struggles in pass protection; Belichick does a nice job accentuating an older player's strengths. The parallels to Rodney Harrison are tough to ignore. (Plus Wilson once did this.)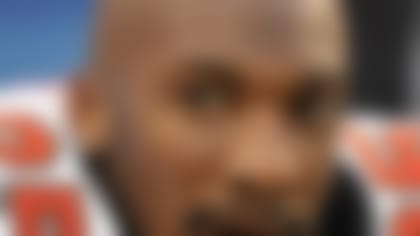 Where will Aqib Talib wind up? Follow him and all the other NFL players on the move in our free-agent tracker. More ...
6. The pace of Friday's signings did not slow down, but most deals were one-year contracts. Ten more players from my original Top 85 were signed, leaving only 33 of the top 85 available. (Only seven of the top 25 still are available.) My favorite small signing Friday was Arizona's signing of former Raiders defensive end Matt Shaughnessy. The Detroit Lions' ability to get Louis Delmas back in the fold on a short-term contract also was a win. He'll pair with Glover Quin in an improved secondary.
We'll be back for wall-to-wall coverage on Saturday and with another recap on Saturday night.