The fascination is akin to rubbernecking on the highway; we can't look away. From their quiet start to free agency to the Rodger Saffold failed physical disaster to general manager Reggie McKenzie's veteran spending spree, the Raiders have been anything but boring. But what is the plan?
Oakland entered free agency needing to draft a boatload of starters. McKenzie accomplished that by targeting veterans primarily 30 years and older entering their third contract. The best contracts in free agency go to guys in their mid-to-late twenties hitting the market for the first time. Oakland instead looked for players on the downside, hoping to squeeze a year or two more out of them.
The Raiders picked up nine players from other franchises in free agency. All but one of them (tackle Austin Howard) are entering at least their eighth season. Justin Tuck, hitting his 10th season, got a far bigger offer from Oakland than he did from New York, the team that knew him best.
The Raiders undoubtedly are better than they were when free agency started. We expect all nine acquisitions from other teams to start immediately for Oakland. McKenzie had to find guys who could play now because the roster was so wildly untalented. Any mistakes by McKenzie in free agency were caused by all the mistakes the Raiders' organization has made for years.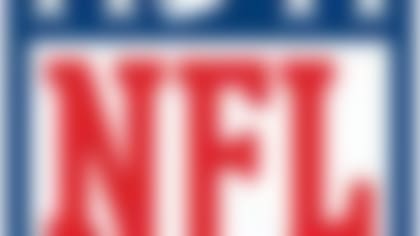 Follow all the developments on the NFL's open market with our up-to-the-minute tracking of 2014's free agents. **More ...**
McKenzie used a similar approach last season, looking for one-year deals for stopgap veterans. Many of the moves actually worked out, and the Raiders' defense played better than it had any right to at times. But that's the problem with building around bargain-basement free agents: A 60 percent success rate is considered a good thing.
The Raiders spent more this year looking for higher quality, short-term solutions. But all of the players above are still short-term solutions. You only build sustained NFL success through the draft, but McKenzie and coach Dennis Allen are under the gun to win now in Oakland. If they don't deliver victories this season, they won't be around to see if McKenzie's draft picks work out.
McKenzie is like a baseball general manager spending tens of millions of dollars in hopes of winning 85 games. There's no championship potential here. Oakland is selling out in hopes of winning seven or eight games. All of these starters will be gone by 2016, if not earlier. Which brings us to Oakland's biggest addition ...
Where do Raiders draft a quarterback
The Raiders overpaid to get Matt Schaub. He was coming off a disastrous season, and they were forced to give up a sixth-round pick and pay Schaub $10.5 million because they were afraid Schaub would bolt for the Cleveland Browns if he made it to free agency. No other team would have paid Schaub close to that amount.
This move is different than Houston bringing in Ryan Fitzpatrick. Any quarterback making this kind of money is going to start Week 1. Whether Schaub starts by Week 10 will depend on the quality of the rookie whom Oakland drafts.
McKenzie is doing it all wrong if Schaub's acquisition affects his draft plans. If you love a quarterback with the No. 5 overall pick, you draft him. The trade for Schaub, however, indicates that Oakland probably doesn't love the quarterbacks at the top of this draft. They are more likely to go after a signal-caller outside of the top five. Still, it is hardly crazy to draft a guy like Johnny Manziel at No. 5, let him sit on the bench for eight or 12 games and get rid of Schaub next offseason.
Schaub, like so many short-term Raiders, won't be in Oakland for long. McKenzie has taken desperate measures in an effort to last a little longer.