It's Saturday, and you have questions. Let's get down to business: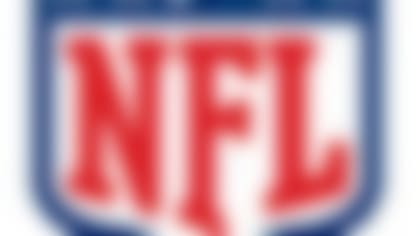 NFL free agency is under way. Follow all of the latest rumors and signings in our free-agent tracker. More...
My enthusiasm for the Dolphins centers on Ryan Tannehill. Last year at this time, people were calling him a prospect who needed a red-shirt season to develop, but he's already become an exciting young player for a team that hasn't had a viable passer since Dan Marino. Without Tannehill, the recent free-agent splurge doesn't make much sense, but adding Mike Wallace and Dustin Keller around a high-ceiling quarterback -- while keeping Brian Hartline around -- makes the Dolphins a mysterious, alluring team. Outside of the New England Patriots, there's not much holding them back in the AFC East.
First off, who will be throwing it? What a mess in Oakland. Carson Palmer can't get out of town fast enough, but he did praise his young (and raw) group of receivers last season. The Raiders actually pumped out the eighth-best passing offense in 2012. That's deceiving because all they do is play from behind, but somebody had to account for that yardage.
Brooks: Bucky's Big Board 3.0
Bucky Brooks updates his pecking order of the top 50 prospects in the 2013 draft, revealing some notable risers and sliders. More ...
Denarius Moore is a developing player who pulled down 51 catches for 741 yards and seven touchdowns when people knew he was getting the ball. I don't think Darrius Heyward-Bey's absence is critical, but losing tight end Brandon Myers is messy. He was an ascending talent and there's no immediate replacement. Jacoby Ford -- when healthy (and that's rare) -- is a dangerous deep target, and Rod Streater improved down the stretch. Juron Criner looks like a backup to me. Ditching coordinator Gregg Knapp for Greg Olson was wise, but it's going to be a long year for the Raiders, a team with no quarterback or identity in March.
Will -- and should -- the Raiders start Terrelle Pryor at quarterback, and can they win if they do?- Jeremy Sorenson @imijx
I feel for Raiders fans, so we'll do one more for the Raiders faithful. The Raiders want Matt Flynn on the cheap. They're not looking to pay him as an NFL starter, suggesting Pryor has a chance to compete. I loved him in college, but Pryor has done little to suggest a lead role. It's now or never with Pryor. If he doesn't win the job this summer, he's likely done with the Raiders (and he won't be the only one). It sure feels like a long time since the Raiders were relevant.
Dez Bryant believes he can become the NFL's first 2,000-yard receiver. Can he stay healthy enough to do it? - DIGITAL TV @DTVNOW
So, DirecTV tweeted at us with a Dez Bryant question? All things are possible, including a 2,000-yard season. Calvin Johnson came within 36 yards of it last year, and nouveau riche Tony Romo -- love him or hate him -- has shown dangerous chemistry with Dez. Still, the Dallas Cowboys offense would need to tilt even more pass-heavy to get Bryant that type of production. Not sure that's a team goal, but Bryant has played through pain before and his trajectory tells me Dez can hit 2K during his career.