San Diego is slipping under the radar at this point at 2-0, but that won't be the case if they can beat Atlanta on Sunday. Here are the other injuries you should know from Wednesday's official report: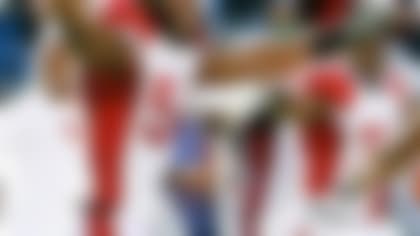 The Cardinals shocked the world by winning in Foxborough. Will their magical ride continue? Around the League has picks for the Week 3 games. **More ...**
The Detroit Lions will get cornerback Chris Houston back from injury, and running back Mikel LeShoure back from suspension. The additions are much needed at positions where Detroit is struggling. The team might also get cornerback Bill Bentley back.
New York Jets tight end Dustin Keller (hamstring) is still out of practice. Cornerback Darrelle Revis (concussion) was limited. It's unclear if Revis will be ready to face the Dolphins. (If ever there's a team you don't need a shutdown corner against, this is it.)