Not all coaching vacancies are created equal.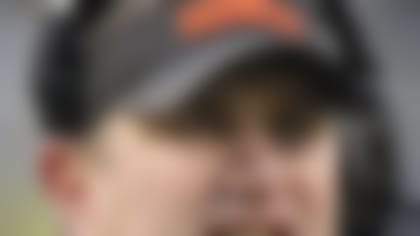 Since 2000, a combination of seven head coaches have combined for two double-digit-win seasons in the nation's capital. Here's a quick look at the positives and negatives Shanahan's successor will inherit:
It's rare to stumble into a job with a franchise quarterback in place, but the Redskins have something special in Robert Griffin III. Forget what you saw this season, a fully healthy RGIII will be a different player next season and has as bright a future as any young passer in the league.
The Redskins aren't afraid to spend money. They haven't always spent well, but with Washington emerging from recent cap hell, the next coach will inherit a better cap situation than the financial swamp Shanahan waded through.
There's talent here. Along with Griffin, the offense can build around receiver Pierre Garcon and ascendant running back Alfred Morris. We also love young tight end Jordan Reed. On defense, Ryan Kerrigan and Brian Orakpo give Washington a solid pair of pass rushers. The issue here is depth. The bottom of the roster is a wilderness.
Washington's defense is an abomination. Feel like punishing yourself? Dial up Game Rewind for a look at the poor fundamentals and missed tackles on display week after week. The secondary is especially messy, and a full reboot will take time. Same goes for one of the league's ugliest special-teams units.
Instead of waltzing into May with the second overall selection in the draft, the Redskins again will watch the St. Louis Rams add talent with draft picks they traded away for the rights to draft Griffin. Besides adding increased pressure on RGIII, new leadership is stripped of a chance to add a key piece to the puzzle out of the gate. Meanwhile, the prospect of selling high on backup passer Kirk Cousins is shot.
The facts are clear: Big-name coaches and well-intentioned leaders have been lured into town only to stumble and be replaced. Marty Schottenheimer, Joe Gibbs and Shanahan have come and gone and nothing's worked. Don't hold your breath for the next guy to flip the switch.