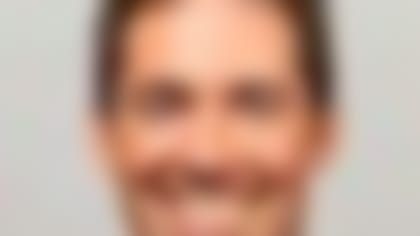 Andre Reed finally got a ticket to Canton, but Charles Haley remains on the outside looking in. Elliot Harrison examines. **READ**
I was backstage at "NFL Honors" as a production assistant led Sapp down a dark corridor of Radio City Music Hall in search of Brooks. It was there that Sapp encountered Michael Strahan, another new Hall of Famer, and the man Sapp had been verbally sparring with all week.
As you probably know, Sapp has openly disparaged Strahan's career achievements for some time. The criticisms of Strahan's game apparently evaporated the moment the former Giants star got the nod into Canton.
"I walked up to him I grabbed him and hugged him and wouldn't let him go," Sapp said Sunday on NFL Network's "NFL GameDay Morning." "I said, 'Please forgive me.' I said, 'Dumb Lex Luthor came to the blue gate city of Gotham and pulled Superman's cape. How foolish could I have been, my man? Please forgive me.'
"And if he tells the story any different than that, he lying to you, America, because I sure did apologize. I'm going to beg for forgiveness because there's a party in Canton and I promise you I'm not going to miss it."
I didn't hear what Sapp said, but I certainly saw what appeared to be a genuine moment between the two men. Sapp didn't want to let go of Strahan, holding him by his shoulders for close to a minute as they spoke closely. Strahan appeared receptive to the pleas for forgiveness before Sapp bounded away.
It was a nice moment between two Hall of Famers who shouldn't have been taking shots at each other in the first place.