Instant Debate: Let's make a deal!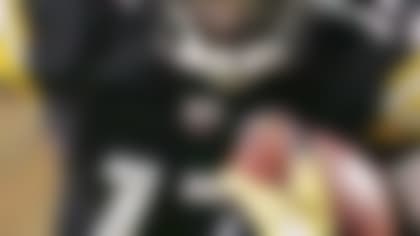 What is one trade that makes sense for both parties? Our analysts pitch enticing deals, including a blockbuster with Mike Wallace. **More ...**
This was a bold move by Colts general manager Ryan Grigson, far removed from his deer-in-the-headlights introduction to the media this offseason.
You don't often see a young team burn a high draft pick for a boom-or-bust player with two years left on his contract. Davis is a potential top-15 corner, but what we've seen from "Hard Knocks" indicates why the Dolphins are willing to part ways. This is a boom-or-bust performer with motivation issues.
The Colts are obviously confident coach Chuck Pagano and his staff can light a fire under Davis, who has 36 starts over the past three seasons, but wasn't able to adapt to Miami's new scheme. The Dolphins have essentially packaged away their nickel corner for what might become a near first-round selection in next year's draft.
Our friend Daniel Jeremiah noted that Miami and Indianapolis -- two teams starting rookie quarterbacks -- embark on different pathways to success: the Dolphins are in sell-mode, the Colts in buy-mode. Miami appears to planning for the long-term haul, while Irsay's Colts are thinking about today.