It remains an understandable curiosity how players will react when Notre Dame linebacker Manti Te'o finally enters an NFL locker room.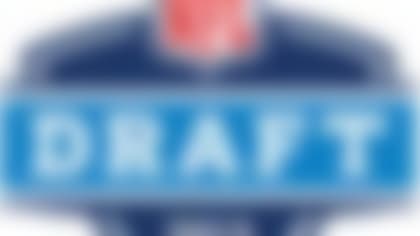 With the draft right around the corner, NFL.com ranks the top prospects available at every position on offense and defense. More ...
As fans, we naturally wonder how players interact when cameras and reporters are absent. Given the extraordinary circumstances surrounding Te'o and his infamous "Catfish" scandal, that curiosity especially is piqued.
"When Manti comes to our locker room, I would make it light, I'd make it fun," Miller said. "I'd make him comfortable."
"Everybody gets nailed in the locker room. Everybody gets talked about," Miller continued. "I was a No. 2 (overall) draft pick. When I walked in it was like I was the guy they got off the street. Everybody gets it in the locker room, but as soon as he steps on the field, as soon as he contributes to wins, as soon as he goes out there and plays, the sooner he does that, guys will start to let off him.
"It doesn't matter who you are, No. 2 pick, No. 1 pick or the last guy in the draft. Once you get into an organization and start playing, guys respect your talent. And when (Te'o's) out there, guys will start to respect him."
Te'o will get ragged on, just like any other rookie. The only thing that separates Te'o from other first-year NFL players is the unique source material.