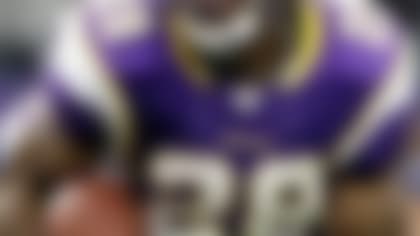 Chris Johnson and Adrian 
Peterson both have something to prove. Which star will enjoy a better year? Let's debate! **More ...**
According to the report, the Vikings could play one home game in London's Wembley Stadium over the next four seasons.
The Vikings volunteering to play abroad doesn't come as a surprise. They are one of the few teams who have "opted in" to the NFL's new blackout policy, and they will be losing additional revenue as temporary residents at TCF Bank Stadium at the University of Minnesota while their new stadium is under construction.
What does come as a surprise, though, and what might irk those who worked so hard to help the Vikings get a stadium built in Minneapolis, is that the new stadium is scheduled to open in 2016, which would be the fourth year of a possible London commitment.