The Miami Dolphins handed Mike Wallace the richest contract among this year's free agents, good for $27 million in guarantees and $60 million over five years.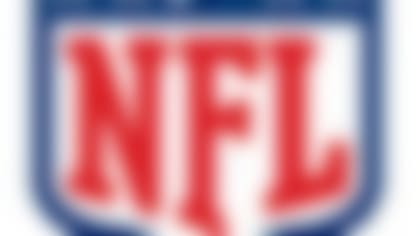 NFL free agency is underway. Follow all of the latest player rumors and signings in our free-agent tracker. More...
To hear Wallace's father tell it, the speedy wide receiver's pay day could have been even higher. Mike Wallace Jr. claims his son actually turned down more money from the Minnesota Vikings. The St. Louis Rams and Seattle Seahawks were among the teams that also showed interest, according to Wallace's dad.
A native of New Orleans, Wallace has had designs on heading south since the Pittsburgh Steelers neglected to meet his long-term contract demands last offseason.
Jeremiah: Draft trade market
Daniel Jeremiah identifies six teams that could trade up/down in the draft. Plus, six prospects who might spur movement. **More ...**
Having traded Percy Harvin, the Vikings immediately sprang into action as a competitor for Wallace. NFL.com's Jeff Darlington reported at the time that the Dolphins fully expected to be bidding against a Vikings team willing to go to $13 million per year.