If you're planning on spending some of your summer vacation on the Iowa Great Lakes -- and you crave a connection to sordid NFL history while you're there -- boy, do we have a deal for you.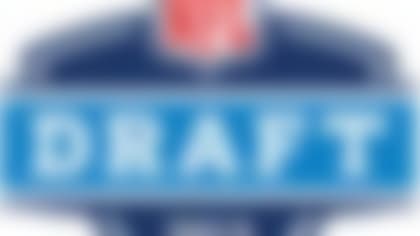 With the draft right around the corner, NFL.com ranks the top prospects available at every position on offense and defense. More ...
An area marina operator named Butch Parks has purchased one of the vessels involved in the Minnesota Vikings' infamous "Love Boat" scandal, according to the Des Moines Register. Parks will offer cruises on the 63-foot ship, a 1994 Skipperliner that we're told has been fully restored.
(We're just going to go ahead and assume "fully restored" means "meticulously power-washed.")
If you don't know what happened on Lake Minnetonka during that October night in 2005, please consult the Google search function. Let's just say Vikings players and female companions boarded a boat. Things got weird. Consequences were faced.
Parks toyed with the idea of naming the ship "Love Tank" or "Mischievous" before deciding on "Scandalous." Parks plans to plant a Vikings jersey somewhere on the vessel as a reminder of what happened to all those who board.
He might want to re-think that.