"It was tough for me because I really care about Alex," Davis said on ESPN Radio's Mike & Mike in the Morning. "I love the guy.
"It's hard to see him leave, but I know the business. I understand it. It's the nature of the business."
Davis watched Smith go from being considered a bust as the No. 1 pick, to being rejuvenated with coach Jim Harbaugh, to directing a Super Bowl contender and then being benched after an injury and ultimately being traded. He was a trooper during Super Bowl week as he repeatedly was asked about losing his job.
"It's been an emotional roller-coaster for Alex," Davis said. "He's been up, he's been down, but he still can hang in there. He's a classy guy. You saw what happened to him this year. He remained a 49er and he didn't complain. He didn't go to coach saying, 'Coach I should be the starter. I had a concussion and you took me out.' He didn't do none of those things.
"I take my hat off to Alex for just the growth as a man."
Debate: Alex Smith trade fallout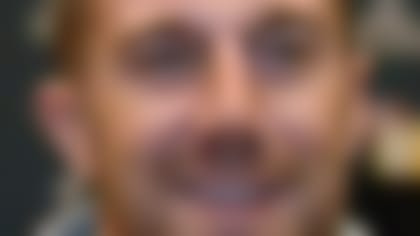 The Alex Smith trade has a domino effect that impacts many teams beyond just the Chiefs and 49ers. Our analysts weigh in. **More ...**
"We were hungry, we wanted to win," Davis said. "We've been through so much with numerous coaches coming in and out, but we still wanted to win no matter what.
"We had to support the coach. ... There was nothing we could say about the situation so we had to go along with Kaepernick."