"We don't have it," Davis said recently, via The Sacramento Bee. "You have to expect (that because) he just stepped in. Me and Alex -- we've been there. It takes time. It took time for me and Alex to get like that. It's like it's starting all over again, especially for me."
The seven-year pro has been an ardent supporter of Alex Smith in the past and has voiced his preference for the veteran since Jim Harbaugh made the switch to Kaepernick.
Kaepernick has spread the ball around and utilized a bulked-up wide receiver unit since he took over, somewhat at the expense of the tight end. Since Kaepernick's first start, Davis has just four catches for 29 yards and zero touchdowns. In Smith's eight full starts, Davis is averaging 46.8 yards per game on 25 receptions, more than double the 22.2 yards per game on 10 receptions in five full games with Kaepernick (including that big first game).
Power Poll: Niners are finer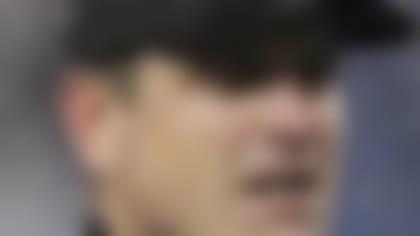 In Sunday night's win over the New England Patriots in Foxborough, Kaepernick overthrew Davis multiple times on deep routes that could have resulted in easy touchdowns. Davis said the sophomore quarterback might respect his speed a bit too much.
"In practice, he would overthrow me," Davis said. "I think he's just kind of scared on my speed a little bit. He doesn't really know it. We don't have that timing. It'll come. Just like any quarterback and any wide receiver."