Earlier this week, I raged against the boring groupthink that takes over draft analysts during mock draft season. NFL.com draft analyst Josh Norris does not suffer from this growing disease.
Norris has been doing a terrific job breaking down the top prospects at each position for the site, with some eye-opening rankings popping up on a near daily basis. Norris' work is great because you learn something every time you read it, and he clearly does his homework before making original evaluations. Some of the most interesting calls from the last week: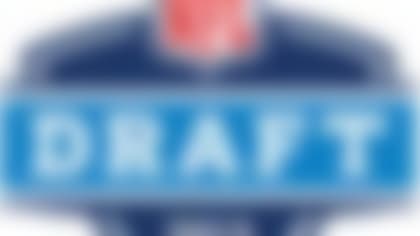 With the draft right around the corner, NFL.com ranks the top prospects available at every position on offense and defense. **More ...**
In a year where there is no quarterback consensus, you can be sure plenty of NFL teams have surprising ranks at quarterback, too. That's the thing that gets me about most prospect rankings. NFL teams vary far more from one another than the draftnik community consensus. Wilson's ability to deliver under pressure is why Norris ranks him so highly.
North Carolina's Giovani Bernard ranks second at running back. This isn't a huge surprise, but I wanted to highlight it because Bernard is so much fun to watch. He's a running back that fits perfectly into 2013 NFL offenses. Michigan State's Le'Veon Bell didn't crack the top nine.
Georgia's Alex Ogletreefits best as a 4-3 weak-side linebacker according to Norris, not as an inside linebacker.