Judging rookies off their minicamp performance seems premature at best, and quite possibly foolish. That won't stop the Tyler Wilson bandwagon from starting to form around the Oakland Raiders.
Schein Nine: Breakout candidates Who will become the next household name in the NFL? Adam Schein identifies nine players who are primed to make the leap. More ...
Steve Corkran of the Oakland Tribune writes that Wilson looks "miles ahead" of where JaMarcus Russell, Andrew Walter, Marques Tuiasosopo and Terrelle Pryor were when they showed up as Oakland Raiders draft picks.
"I like the way that Tyler's commanded the huddle," Raiders coach Dennis Allen said. "I've liked the way that he's gone through his reads. He's picking up a new system, but I think he's doing a nice job. I don't think there's any question about his arm strength and his accuracy."
Corkran was even more bullish. He touted Wilson's accuracy, arm strength and composure.
"It says here that Wilson is on track to push Matt Flynn for the starting job right away and certainly push (Terrelle) Pryor for the backup spot held by Matt Leinart last season," Corkran writes.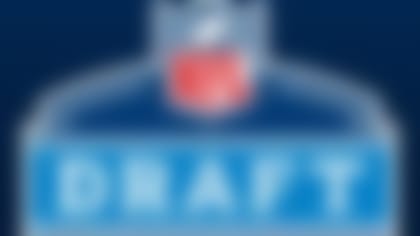 Wilson isn't your normal fourth-round draft pick. He entered his senior season at Arkansas with a lot of pre-draft hype. NFL.com's Josh Norris ranked Wilson as his top quarterback prospectafter the draft process.
This isn't your typical opportunity for playing time for a fourth-round pick. It would be stunning to see Wilson open the season as a starter, but he might pass Pryor before the season's over. There is an opportunity for Wilson to get playing time as a rookie deeper in the season, whether or not that's a good idea.
Let's wait for the pads to come on and veterans to arrive before getting carried away, but Wilson's progress is a story to watch this summer.