When Saturday rolled around, and Tyler Wilson still hadn't been selected in the 2013 NFL Draft, the former Arkansas quarterback decided to ditch the draft for a trip to Walmart.
Casserly: Draft steals on each day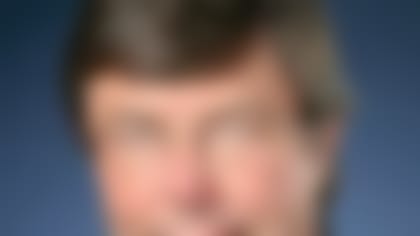 Which players are bound to outperform their draft slots? Charley Casserly identifies 10 value picks to keep an eye on. More ...
Leaving his parents' home in tiny Greenwood, Ark., Wilson wandered the aisles of the local Walmart Supercenter, where a fellow shopper noticed him and asked for a picture with the signal-caller. It was during that photo op when Wilson's phone lit up.
"(The guy was) standing right next to me and kind of hears the conversation a little bit," Wilson told the Log Cabin Democrat on Saturday. "I kind felt like everybody in the store at that point had kind of figured out what's going on. That was fun. We ended up getting out of there without too much harm and ended up getting back and celebrated with friends and family."
Harrison: Recapping the draft
Wilson spent Friday evening at a party that was supposed to celebrate his path to the NFL, but no teams called that night. A festive cake went to waste, and musicians hired to play the gig wound up using the space for band practice. Ugly times.
"Obviously, it's been a long process, a long three days," Wilson said. "You hope to get picked a littler sooner going into it, but the right situation, I think, is the most important part. And I definitely think I found that situation with Oakland, being in the situation they're in quarterback-wise. I think I have a chance to go in there and compete and have a chance at playing sometime soon."