The Washington Redskins finished the 2012 regular season with seven consecutive wins, a hot streak that culminated in the franchise's first NFC East title in 13 years.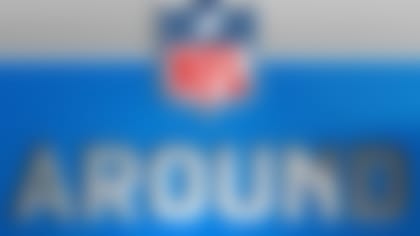 The Around The League team hits all the NFL's hottest topics in its award-winning podcast. Join the conversation. Listen
Redskins left tackle Trent Williams believes that taste of success -- and the team's reaction to it -- played a role in last season's 3-13 meltdown.
Williams said during a conference call (via The Washington Post) on Monday that the Redskins took things for granted in 2013. The two-time Pro Bowl player says the group must "come together" and "play together."
"We're too talented to go 3-13 again," Williams said.
The left tackle believes the Redskins had a great free agency period and said the offensive line will have to hold up longer this season with DeSean Jackson and Andre Roberts stretching the field with deep routes.
Williams dismissed the reports of Jackson's bad behavior with the Philadelphia Eagles and said Jackson's three Pro Bowl appearances conflict with criticism of his practice habits.
"I'm not going to judge him and say where he has to change," Williams said. "His numbers stand up with the top receivers in the league."
While a collective malaise certainly could have played a role, the more likely culprit in Washington's 2013 decline went back to Robert Griffin III's health issues and dysfunction around erstwhile coach Mike Shanahan.
If Griffin can get back to his old self, Williams could be the blocking cornerstone of a prolific offense.