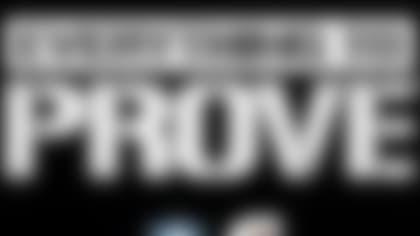 The rookie running back pumped out just 39 yards on 19 carries in a 17-16 loss to the Philadelphia Eagles. We weren't expecting him to rewrite history one month after minor knee surgery, but what can we anticipate this season?
Adam Caplan of SiriusXM NFL Radio watched Richardson's tape closely, and saw a runner who left "lots of yards on the field" and "couldn't put his foot in the ground and explode."
We saw Richardson plow past linemen, but he struggled to extend the run. His upside is brute force at the point of contact. Richardson came to life on a 9-yard burst that ended with the rookie blowing the helmet right off Eagles safety Kurt Coleman.
Richardson was on the field for 43 of Cleveland's 62 plays, and coach Pat Shurmur said he refused to leave the field: "We had to put a leash on him to get him out of there. He won a couple times getting back in there. That's what you want from a guy that plays that position."
Richardson finds himself in a tough situation in Cleveland. His explosiveness will return and his rugged style of play is exactly what the Browns need in the AFC North. But until this team develops something resembling a competent passing game, defenses will line up to meet him time and again. That's a tough one-man show to keep on stage.