It hasn't been a good week in Cleveland.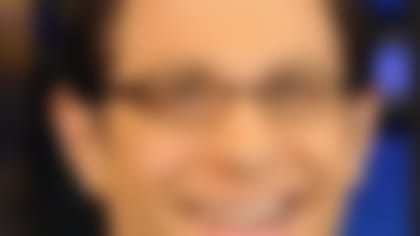 NFL.com and NFL Network reporter Ian Rapoport and The Plain Dealer report Richardson will undergo arthroscopic surgery on his knee Thursday. The surgery was "tentatively" set when Richardson visited Dr. James Andrews on Wednesday. It is a definite now.
The Plain Dealer reported, citing a source, that the surgery is expected to be a very minor scope and the rookie back should miss just about two to three weeks.
Here was the Wednesday press release from Browns coach Pat Shurmur on his star rookie runner: "Trent Richardson is traveling to Pensacola, Fla., where he will have his left knee further evaluated by Dr. James Andrews tomorrow."
No matter how "minor" the surgery is, this news is a major concern for the Browns considering Richardson's injury history. The Browns are planning to make Richardson the backbone of their offense. At the very least, the Browns might have to back off those plans to use Richardson as a workhorse back early in the season, if he's even ready for the beginning of the season.
UPDATE: Shurmur said in a statement later Thursday that Richardson's surgery was successful and that the running back is expected to healthy enough to play in the Browns' regular-season opener against the Philadelphia Eagles on Sept. 9.
"We anticipate that Trent will make a speedy recovery," Shurmur said.