Richardson went a step further Thursday, acknowledging that he belongs in a backup role until he's capable of playing at a faster pace.
"I think it's only fair that Donald is the starter, especially the production he's been putting up and the numbers," Richardson said, via Mike Wells of ESPN.com. "He's been playing good ball. I tell people all the time that when I first got here, they thought it was a two-headed monster with me and Ahmad (Bradshaw). I always said it was a three-headed monster."
A "humbled" Richardson has blamed only himself for his per-carry average of 2.8 yards that placed him on the bench last week. He's now concentrating on getting to a place where he can "learn and really see the offense and how things flow."
It seems odd that a running back would need three months to learn which holes to hit, but Game Rewind does show a troubling tentativeness and lack of vision from Richardson.
If Richardson is to be believed, the sole problem is that he's thinking too much instead of relying on his instincts.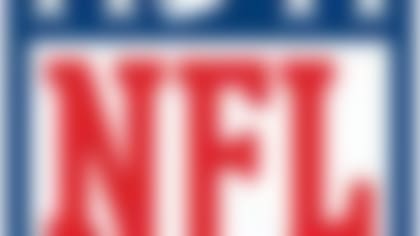 How would your team's prospects look if the season ended today? See where each team stands in the playoff picture midway through the season. More ...
"It slows you down," Richardson said. "Trust me, it's a lot different. When you're thinking about it, it really slows you down."
A Colts front office seeking a silver lining can hope Richardson follows the career path of Marshawn Lynch, who topped 50 rushing yards just twice in his first nine games with the Seahawks after a similar early-season trade in 2010.
It wasn't until Lynch's 19th game in Seattle that he cleared the 100-yard mark. He went on to produce a dozen 100-yard performances in his next 19 games.