General manager Trent Baalke said Friday, via the San Francisco Chronicle, that the 49ers have zero intentions of trading the shifty runner. Baalke added that his understanding was James is working out in Texas due to the recent birth of his child, according to The Sacramento Bee's Matt Barrows.
James found time on the field as a kick returner last season, but remains stuck at the back end of the running back rotation in San Francisco.
Baalke, however, has no current designs on giving up on the former Oregon standout.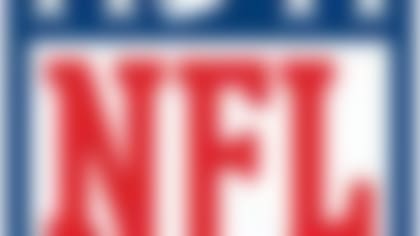 The NFL offseason workout program calendar has been released for all 32 teams. Find out your favorite team's schedule. More...
» The general manager said the decision to pick up Smith's fifth-year option is "still being discussed." NFL Media Insider Ian Rapoport reported last week that it was appearing unlikely the Niners would pick up the option. The team has until May 3 to make a decision.
*» *Baalke said the organization was "disappointed" with Smith's off-field concerns but still wants the linebacker in San Francisco long-term.
"We're a family. You don't just open a door and toss people out of it," Baalke said of Smith's situation, per The Bee.
The GM said that there was no timetable to come to an agreement, but opined that the intricacy of such a deal -- and not the police investigation in Florida -- was the main issue.
"Nothing's changed," Baalke said. "But at the same token, negotiations of these kinds, they're long. They can be drawn out. They can very tedious. Like always, it takes a lot of work to get these types of deals done."