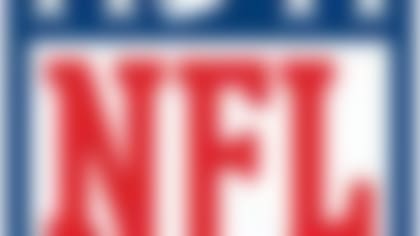 Follow all the developments on the NFL's open market with our up-to-the-minute tracking of 2014's free agents. **More ...**
NFL Media Insider Ian Rapoport reported Monday that the Bucs are uncomfortable with Revis' $16 million salary and are pursuing a trade of the Pro Bowl defender.
The Bucs have until 4 p.m. Wednesday to get a deal done. After that time, the conditional fourth-round draft pick owed to the New York Jets from last year's trade becomes a third-rounder. The Bucs would likely release Revis before that could happen.
A deal with the Browns won't get done if Revis is unwilling to re-do his deal to reduce his salary-cap number. The contract he signed with the Bucs gives teams the right to convert his base salary to a signing bonus without his consent to bring the cap number down.
Revis to Cleveland comes with undeniable logic. The Browns have significant cap space and are coached by Mike Pettine, who was Rex Ryan's defensive coordinator during Revis' glory years with the New York Jets.
Rapoport reports that the Oakland Raiders are also in the mix for Revis, according to a source informed of their plans.
The Raiders have more cap room than any other NFL team, and general manager Reggie McKenzie is looking to make a splash to improve a talent-deficient roster. Acquiring Revis would send a message to the rest of the league.
Cleveland is believed to be the more attractive trade partner, according to Rapoport, but the Raiders are a legitimate potential suitor.
Could Revis and the Jets actually reunite after last year's bitter divorce? Probably not, but there's at least one person in the building who'd be open to it:
Unless said source is John Idzik, don't get your hopes up on this one.
In the latest edition of the "Around The League Podcast," the guys study the free agency picture with the help of NFL Media Insider Ian Rapoport.