Now that the 2013 NFL Draft is over, teams are reconsidering the veterans still standing on the sidelines after the first few waves of free agency.
A familiar theme emerges with most of the names on this list. These players have reached the point in their careers where they would prefer to play for a contender, only to find out that most of the NFL's perceived premier teams have salary-cap issues. In most cases, a price adjustment will have to be made to find a taker.
Let's take a look at the best remaining free agents:
1. John Abraham, defensive end
Abraham has been more productive than Freeney the past two seasons, but the majority of his sacks have come against the league's worst offensive tackles. Like Freeney, he's best utilized as a rotational rusher on a contender. Abraham will have to settle for less money if he wants to remain in that role.
2. Richard Seymour, defensive line
The Denver Broncos and Atlanta Falconsput out feelers on Seymour early in free agency. Word then surfaced that the 33-year-old only would play another season if the paycheck was worth his while. If the Falcons can free up salary-cap space, Seymour would serve as a defensive backbone next to defensive tackle Jonathan Babineaux. Seymour still is playing at a high level when healthy.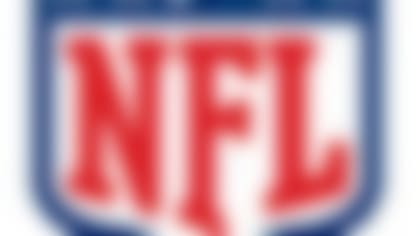 NFL free agency is under way. Follow all of the latest rumors and signings in our free-agent tracker. More...
Moore has started 142 of 144 career games, playing at a near Pro Bowl level over the past half-decade. He's believed to be seeking $3 million to $4 million annually, which teams are reluctant to pay for a 33-year-old guard. The Chicago Bears picked up Kyle Long in the first round of the 2013 NFL Draft, but he's a project after starting just four games in college.
4. Eric Winston, right tackle
Winston has started 96 consecutive games and always fares well in Pro Football Focus' ratings, but he's been released by two teams in two years. The Dolphins would be better off keeping Jonathan Martin at right tackle, but Bryant McKinnie is off the market and the Branden Albert trade talks are dead. Winston could be a one-year stopgap in Miami.
5. Ahmad Bradshaw, running back
Now that he reportedly has been fully cleared for football activities, Bradshaw easily is the most effective tailback on the open market. He's no longer feature-back material due to durability concerns from chronic lower-leg injuries, but Bradshaw can help a team with eight to 12 touches per week. The Tampa Bay Buccaneers have salary-cap space to spare and a need for a proven complement to Doug Martin.
6. Brandon Lloyd, wide receiver
Lloyd nearly reached 1,000 yards last season with the New England Patriots, but he was released due to a $3 million roster bonus. His three most productive NFL seasons have come under Josh McDaniels with the St. Louis Rams, Broncos and Patriots. The Patriots still have a need for an experienced outside receiver to stretch the field, but they might not be willing to bring back Lloyd after reports of "erratic behavior" last season.