The Dallas Cowboys wide receiver has yet to find the end zone, and he struggled against the Seattle Seahawks in Week 2 with three receptions for 17 yards -- and also two drops, one fumble and one muffed punt.
Instant Debate: More troubling loss?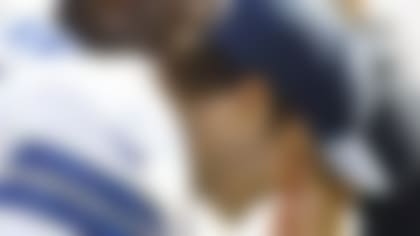 "I just think Dez needs to come to work hard everyday like he's doing and continue to get better as a wide receiver," Romo said. "I think he's doing that."
There has been one sure cure for passing ills during this early stretch of the season: the Tampa Bay Buccaneers. The Bucs have allowed an average of 400.5 passing yards per game -- worst in the NFL. The Cowboys play host at 1 p.m. ET Sunday.